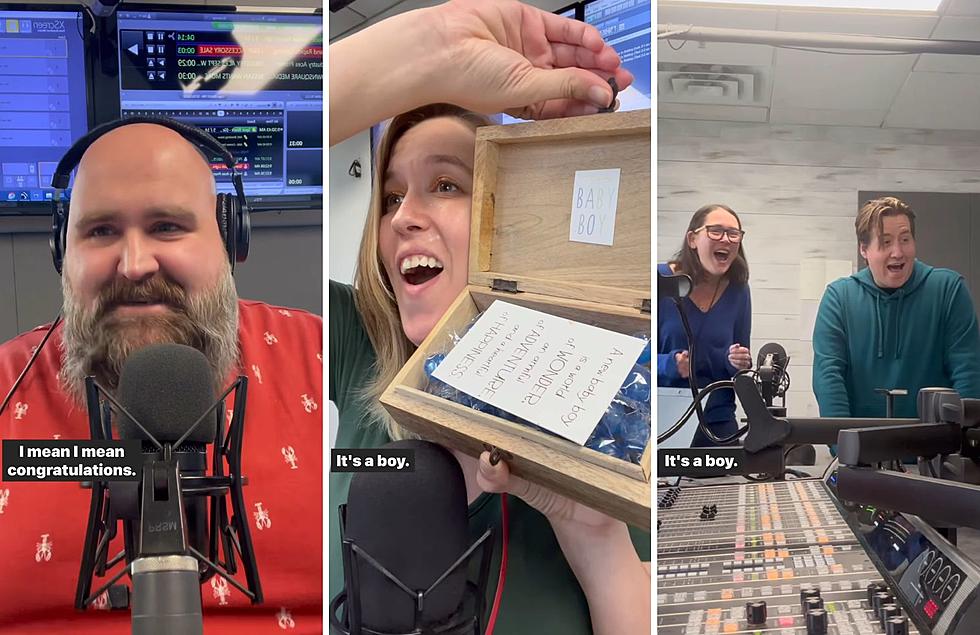 Grand Rapids Morning Show Host Surprised by Baby Gender Reveal
Laura Hardy / Canva
What's in the box... WHAT'S IN THE BOX?!
We've spent the last month on the Mix 95-7 morning show trying to figure out what was inside the mystery box we found inside our studio, and it turns out... it was something a little personal to one of the morning show hosts.
Laura Hardy was surprised by her husband and co-worker Wendy when they revealed that they were behind the mystery box that appeared inside their studio back on August 22nd.
It turns out, the entire time what was waiting inside the box... was a gender reveal!
The Grand Rapids morning show host announced that she's expecting a baby back in May with a surprise in the middle of one of the show's segments.
and the surprise was returned when it came to what the gender of the baby would be.
So, Laura and her husband James are expecting a baby boy on November 10th, and they couldn't be more excited.
They've announced that they plan to name him Justin Harmon, after a friend who passed away, and Laura's family middle name that belonged to her late father and grandfather. So this little guy is carrying a lot of legacy just in his name.
They're excited for the next month as they wait for him to join the world, and yes... they've already finished the nursery:
Congrats to the happy couple, and we can't wait to see more from them in the coming months!
Maybe Laura's son's name will be on the most popular baby name list... is yours?
The 2023 Most Popular Baby Names In Michigan Are...
Names.org
analyzed Social Security Administration data on births and user interest on its website to compile this year's lists of predictions. Let's take a look at the top baby names in Michigan for 2023 and the top names in the past five years.
Gallery Credit: These Are The Most Popular Baby Names In Michigan For 2023