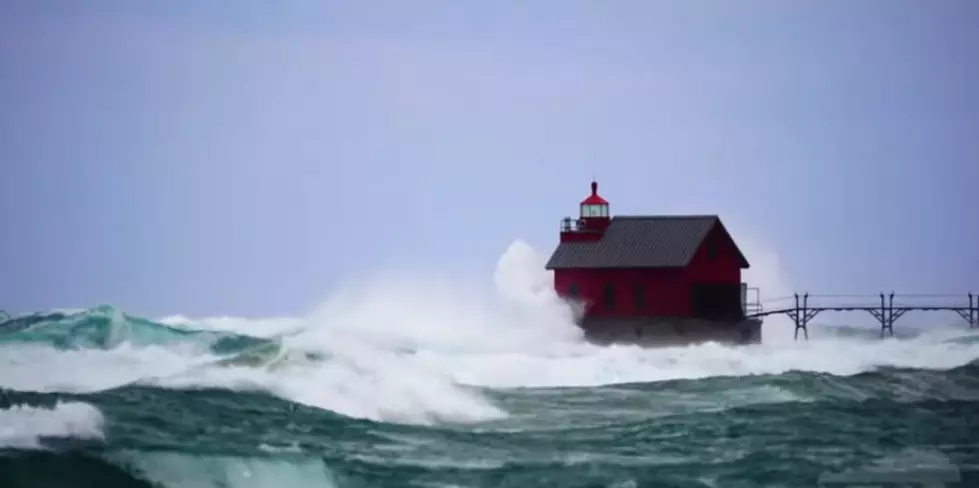 High Waves Pummel Lake Michigan Beaches [Video]
Live Storms Media via YouTube
It got a little breezy Sunday, with winds hitting gusts of 70 mph in some cases. That made for an interesting day at Lake Michigan.
High wind advisories were issued for all of lower West Michigan Sunday, as a breezy late autumn storm rolled the area, bringing with it driving rain and huge gusts of wind that knocked out power to some areas by late afternoon.
Nowhere was that wind more impactful than at the Lake Michigan shoreline, where high water and erosion have caused huge problems over the past couple of years.
Many videos were posted from the shoreline Sunday, as people braved the harsh winds to give us a look at the high waters. Here's a few of them.
This guy made himself look like a spaceman before venturing out to Silver Beach in St. Joseph.
Here's one from Holland, showing the waves bouncing off Big Red. the famed lighthouse.
And one from Grand Haven, where the waves inundated the boardwalk area.
Check Out This Awesome Scale Model of the Grand Haven Pier