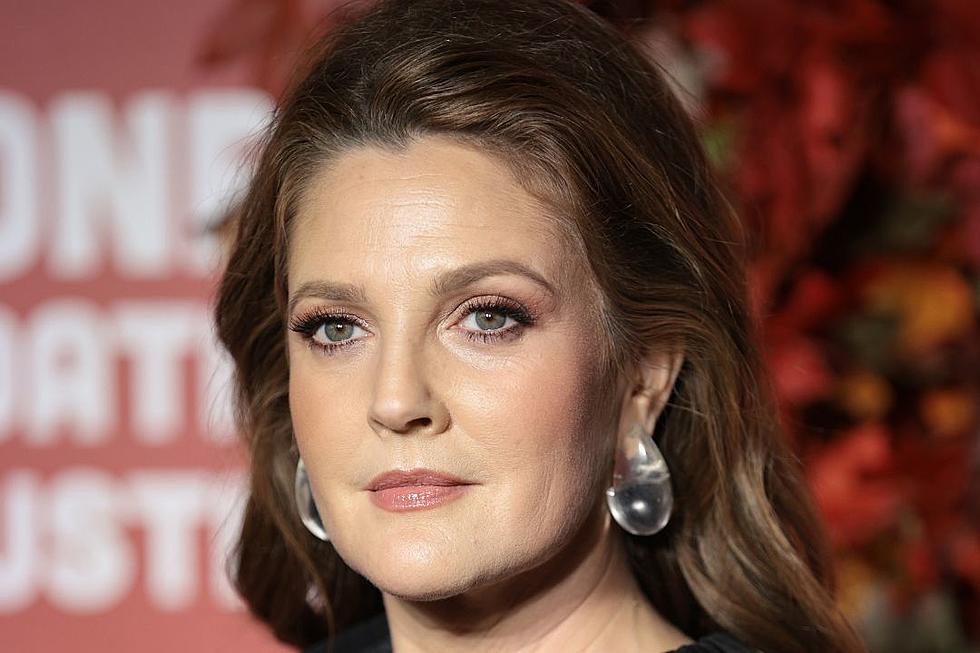 Why Is Everyone Mad at Drew Barrymore?
Dimitrios Kambouris, Getty Images
Drew Barrymore is facing some serious backlash.
The star's beloved talk show will return to air on Sept. 18, despite the fact that the move will leave behind the show's writers, who are a part of the Writers Guild of America (WGA), which is currently in an ongoing strike. Due to the controversial decision, Barrymore has been labeled a "scab," which is slang for someone who breaks a strike.
On Sunday (Sept. 10), Barrymore posted a statement to her Instagram explaining her decision to return for Season 4 of her daytime talk show, The Drew Barrymore Show.
"I own this choice. We are in compliance with not discussing or promoting film and television that is struck of any kind. We launched live in a global pandemic. Our show was built for sensitive times and has only functioned through what the real world is going through in real time," Barrymore wrote.
"I want to be there to provide what writers do so well, which is a way to bring us together or help us make sense of the human experience. I hope for a resolve for everyone as soon as possible. We have navigated difficult times since we first came on air. And so I take a step forward to start season 4 once again with an astute humility," she continued.
See her full statement, below:
Barrymore's explanation was met with criticism from her peers in the entertainment industry.
"Please reconsider, it's important to stand with our WGA siblings," actress Aimee Carrero commented.
"I'm sad about this choice. I hope you change your mind. You are lovely and this choice is not lovely," Criminal Minds star Kirsten Vangsness wrote.
"I really hope you'll reconsider and join your WGA writers on the picket line tomorrow. I'm such a fan of you as an artist and a human, and I just can't understand why you'd go back to your show without your writers," actress Ever Carradine commented.
READ MORE: Did Selena Gomez Break This SAG-AFTRA Strike Rule?
The intensity of the backlash toward Barrymore also seemingly stems from Barrymore's early support of the strike in May, when she stepped down as host of the MTV Movie and TV Awards in solidarity with the WGA.
The Drew Barrymore Show began filming this week and immediately faced picketing as a result. According to reports, two audience members who wore pins in support of the WGA were even kicked out of a taping and subsequently ended up joining the picketers outside.
"Drew was completely unaware of the incident and we are in the process of reaching out to the affected audience members to offer them new tickets," representatives for the show said in a statement to Entertainment Weekly.
Did Drew Barrymore Cross the Picket Line?
According to Entertainment Weekly, Drew Barrymore is a member of SAG-AFTRA as an actor, but since talk shows are covered under a different contract, performers and hosts are not technically on strike. This is why morning news shows, reality TV, sports shows, soap operas and more are allowed to continue filming and airing during the strike, as they are not related to SAG-AFTRA.
While Barrymore's show returning is not a direct violation of the SAG-AFTRA strike, it sends a clear message that it does not support the writers under WGA who are unable to return to work on the show.
According to the Writers Guild of America, Barrymore's show is "a WGA covered, struck show that is planning to return without its writers. The Guild has, and will continue to, picket struck shows that are in production during the strike. Any writing on The Drew Barrymore Show is in violation of WGA strike rules."
The WGA has been on strike since May 2, while SAG-AFTRA has been on strike since July 14.
Celebrities With a History of Protest
Through news articles, listicles, and retrospectives,
Stacker
has compiled a list of 50 celebrities of different races fighting for different causes who have a history of participating in protests or have made significant news through their participation.