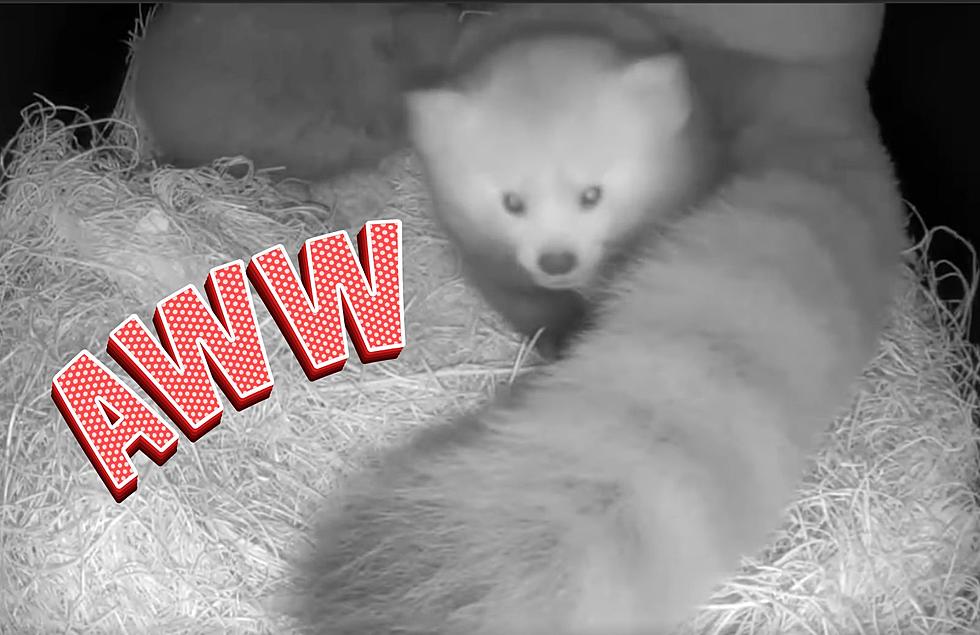 John Ball Zoo Shares Adorable New Video Of Baby Red Pandas
John Ball Zoo / Canva
Everyone loves a cute baby animal video, so if you're feeling a little stressed out today we've got a treat for you.
The John Ball Zoo announced earlier this year that their Red Pandas Wyatt and Wasabi had become parents again with two new additions to their family.
We've not gotten to see very much from the new family due to allowing Wasabi and her babies a little bit of privacy, but now we're getting a peek behind the scenes to see them in their habitat.
The zoo said that we can expect in the next few months that the cubs will be able to start exploring their habitat and gaining a little bit of independence. But, they'll still be under the watchful eyes of their mother and the John Ball Zoo's staff.
So, while you still can't see them when you visit the John Ball Zoo just yet, they're giving us a chance to see behind the scenes as to what they've been up to while they're getting rested and ready to visit with the rest of us.
The officials at JBZ  also said that as the Red Panda cubs grow, they're going to play a very important role to help raise awareness about the conservation of their species as well as their current endangered status.
And here's the sneak peek you've been waiting for:

Adorable, right? We can tell Wasabi is a great mom already!
We can't wait to see them out and about in their habitat sometime in the near future. You can always follow along more with their journey by following the John Ball Zoo on facebook.
25 Things Michigan Is Known And Famous For
Michigan is known as the Motor City and is home to Motown. But that just scratches the surface of what the Mitten state is known and famous for.