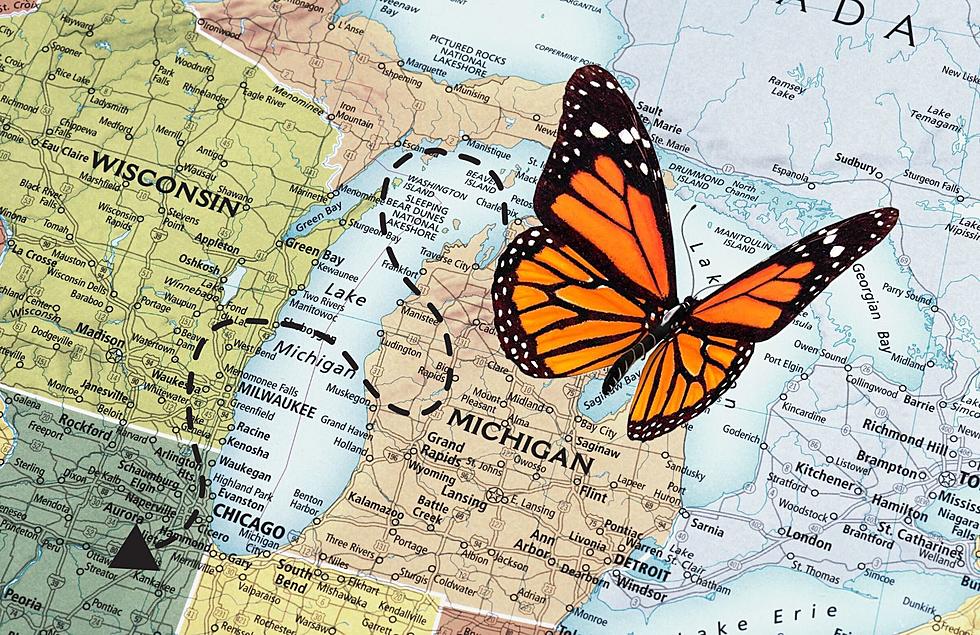 Track Your Own Monarch Butterfly This Weekend at the John Ball Zoo
Canva
This weekend at the John Ball Zoo they're throwing a Pollinator Party, and you and your family are invited!
On Saturday starting at 11am, they will be releasing monarch butterflies to help improve their population to support conservation. If you didn't know, Monarchs make an epic journey every year from Michigan to Mexico for the winter, and you have the chance to help them make that happen.
While you're there, you can also learn all sorts of fun facts about how pollinators help support our natural environment.
And for the kiddos, Mirabelle, Rapunzel, Tinkerbell, and Fawn will be joining the party to help spread the message on conservation efforts that you can take every single day.
If you want to be a part of the magic, they plan to have butterfly releases every hour from 11am - 3pm, so you do have a little flexibility when it comes to showing up.
Then, after you release your Monarch, you'll be able to keep the envelope they came in and track them from home as they make their migration to Mexico.
But What does Michigan have to do with it? Michigan plays a crucial role in the Monarch butterfly's lifecycle. During the spring and summer, Monarchs breed and lay their eggs in Michigan's milkweed-rich fields and gardens. This abundance of milkweed serves as a vital food source for the caterpillars.
Monarchs navigate their way to Mexico using a natural GPS system. They are known to use the angle and intensity of the sun to determine their direction. This ability is vital for their incredible journey.
Members of the zoo will get to enjoy this for free, while everyone else can participate with just the price of general admission. So make sure you're there to help them start their trip this Saturday at the John Ball Zoo, and if you want more details on the event, you can check out their website.
11 Bugs You Can Survive On (Eat) If Lost in the Wilds of Michigan
In the event your GPS sends you wildly off course and you find yourself stranded deep in the heart of Michigan's vast forests, rest assured you can survive, nay, thrive on a diet of insects and other creatures found underfoot, underground, and under logs.