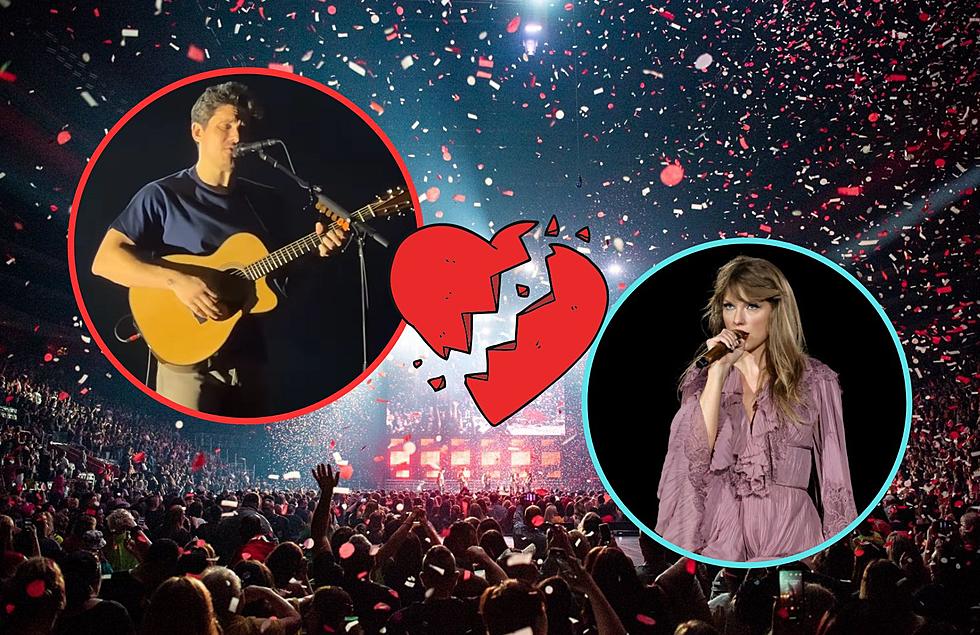 John Mayer Performs Taylor Swift Duet For The First Time In A Decade During Detroit Show
Getty Images / LCA / @Mayer_Gravity on IG
Breakups suck. There's not a person on the planet that will tell you they had a great time when their relationship didn't work out. But, most of us aren't grammy winning musicians with a duet that we wrote with our ex.
And that's probably why over the past decade since his split with Taylor Swift, John Mayer hasn't performed the song "Half Of My Heart". Let's be honest, after their very public split, neither of them wanted to think of the other.
But last night, John Mayer was digging up bones at Little Ceasers Arena when he performed the iconic song for the first time in over a decade since their split.
Several people posted videos online, with one user saying they cried, because it's their favorite song.
John Mayer and Taylor Swift's Relationship History
For those that weren't following along back in the day... John Mayer (then, 31) and Taylor Swift (at the time, 19) started a whirlwind multi-month relationship after Mayer invited Swift to do the duet, "Half of my heart" together.
The duo performed the song publicly, making eyes at each other that made us all realize at the time, they meant it.
However, their relationship fell apart as quickly as it started, with both artists declaring the relationship a mistake. Taylor even wrote a song years later titled, "Dear John" in which she addresses her feelings towards their relationship. She has said in several interviews since that she felt he took advantage of her age at the time.
Mayer later responded with his own line, after saying that he felt it was childish to keep bringing up their relationship years after it ended.
Celebrity Pregnancy Announcements That Made Major Headlines
From
Beyonce
's record-breaking Instagram announcement to
Britney Spears
' first pregnancy, we've rounded up the most memorable celebrity pregnancies that made history in pop culture. Check it out, below.