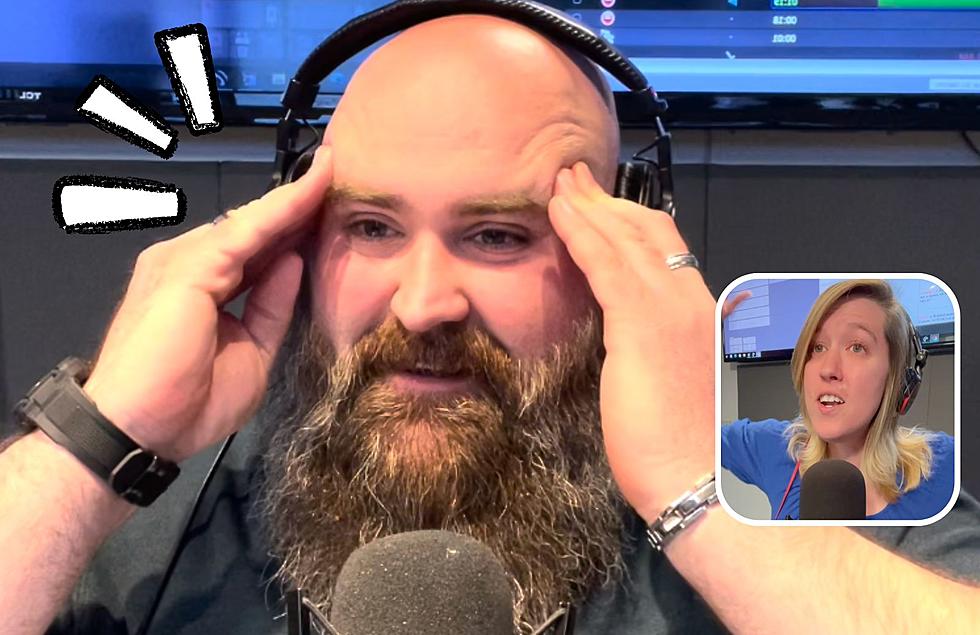 Grand Rapids Radio Personality Drops Surprise Pregnancy Announcement
Laura Hardy / Canva
Everyone loves to celebrate a new baby on the way, but half of the fun is the surprise of telling your friends and loved ones.
Me and my husband James have been living life at full speed for the past year. From getting engaged and married, to now expecting a bundle of joy, it's been a flash of a year.
So when we found out that we were expecting in 2023, we knew we had to find a way to surprise all of our people. And when you work in radio, it's REALLY extra hard to keep that secret until you're ready to share.
I've been going above and beyond to change my wardrobe to hide my baby bump, and to make sure no one noticed my extra trips to the bathroom which felt like they were coming every five minutes.
But when it came time to share the news with my co-host and radio brother, Big Joe, I knew it had to be special.
So that's why during our morning show on Tuesday, May 16th, I decided to surprise him in the middle of our weekly "Try it Tuesday" with a sneaky announcement:
I never imagined his excitement, and I don't think I'll unhear him yelling "SHUT UP!" at me for a while. But, nonetheless, I'm so excited to take this journey and to share it with everyone in West Michigan.
You can follow along with our journey on the Mix 95.7 facebook, instagram, or even on our Big Joe and Laura TikTok page.
The 2023 Most Popular Baby Names In Michigan Are...
Names.org
analyzed Social Security Administration data on births and user interest on its website to compile this year's lists of predictions. Let's take a look at the top baby names in Michigan for 2023 and the top names in the past five years.