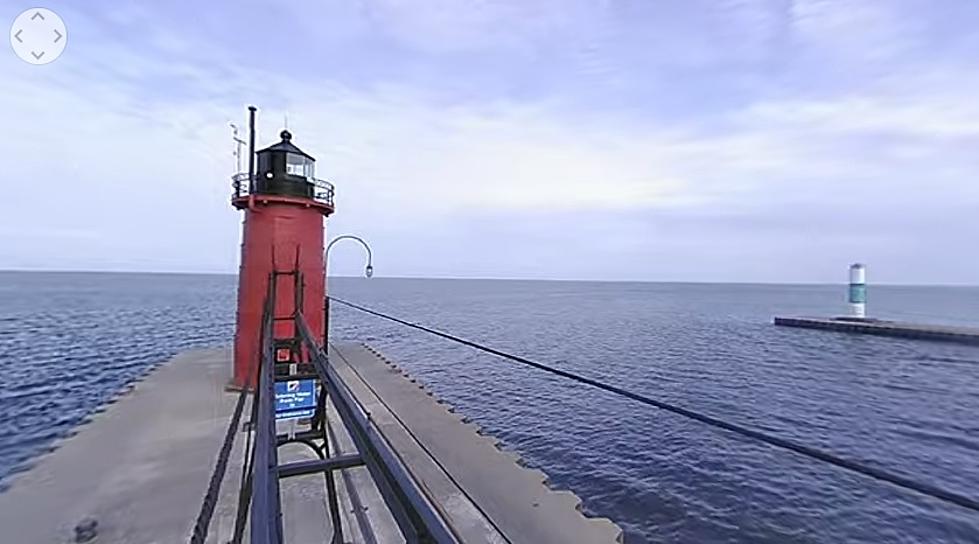 Love Lake Michigan? Take in Stunning Views with South Haven's New Live Lighthouse Cam
Historical Association of South Haven, YouTube
Given the past year and a half, we could all use a moment of Zen. What's more relaxing than gazing out at beautiful Lake Michigan? With South Haven's new live 360-degree lighthouse camera, you can taking in stunning panoramic views of the big lake anytime.
I grew up in South Haven, and I miss very much living on Lake Michigan. For me, checking out the familiar, gorgeous view from the lighthouse cam takes me home; it makes me happy.
I can see the appeal of the lighthouse cam for those who've visited South Haven and those who've never been -- Lake Michigan is majestic! I haven't tried it at sunset yet, but man, what a great way to observe that beautiful time of day from the vantage point of the South Haven South Pierhead Light. You can even move the camera for a customized view in any direction!
Fox 17 reports that the new lighthouse camera is thanks to members of the Historical Association of South Haven. The group is also responsible for the care of the lighthouse itself. You can find out more and learn how to support their work here.
The South Haven South Pierhead Light sits at the mouth of the Black River on Lake Michigan. The station was lit in 1872, and is still operational. The catwalk is original, one of only four remaining in the State of Michigan.
There's a South Beach camera too that gives you a view of the lighthouse and water from a bit further back. If I had to guess, I'd say this camera is positioned on the South Haven Water Filtration plant building. This camera is maintained by the City of South Haven.
UP NEXT: Michigan Beach Resort For Sale for $1.2M