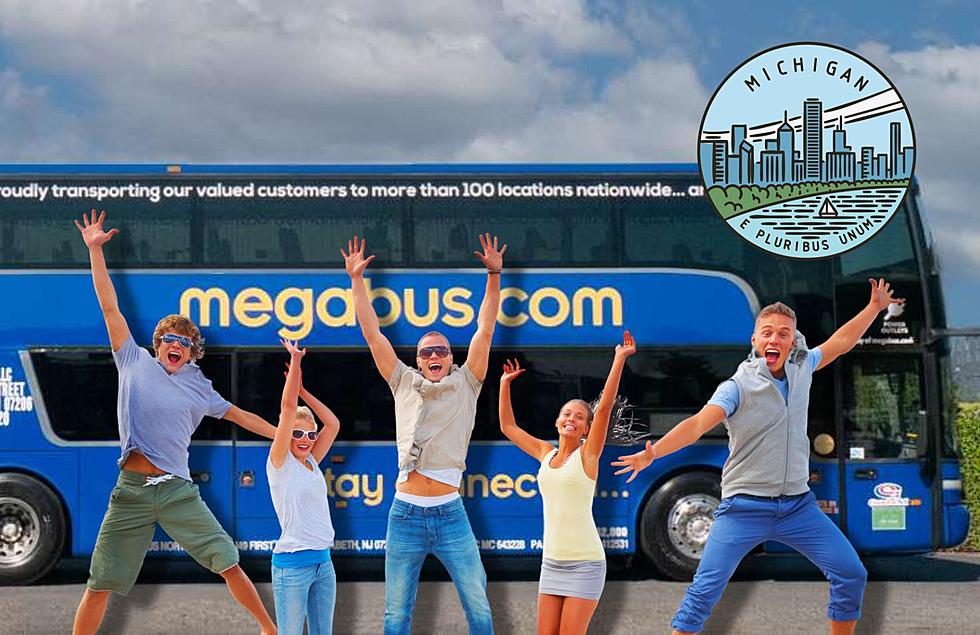 Megabus is Coming to Michigan: What That Means For Affordable Travel For You
Megabus / Canva
After being stuck inside during a long Michigan winter, you may have that itch to get out and see something new. But you might me like me, checking your bank account and wondering how you can make that happen.
A new travel service coming to Michigan is here to save your day, and your wallet. Megabus announced on Wednesday, March 29th that they are bringing their affordable and friendly bus service to the mitten state.
Megabus has teamed up with one of the largest bus companies in North America, and they're excited to announce a new partnership with Indian Trails, Michigan's first and largest private bus transportation company.
This new partnership will bring Megabus stops to three major Michigan cities, making it even more affordable to see more parts of the country than before.
With their powers combined, the partnership will allow for expanded service options for 90 cities in Michigan, Wisconsin, Minnesota and Illinois. The best part- this will include daily trips between Grand Rapids and 26 other cities.
But Grand Rapids isn't the only city in Michigan that will have more affordable options to travel thanks to Megabus. Additional stops will be offered between Ann Arbor and 20 cities, as well as Detroit and 23 cities. Or, if you're looking to leave from the middle of the state, Lansing will also have service to 20 cities.
Tickets are on sale now, and the first buses leave on April 3rd, so get out there and see the world without breaking your budget. After all, you deserve a trip out of town that doesn't leave you paying off a credit card for the next six years.
These 10 Rejected Michigan License Plates Are Hilarious
There are over 21,000 personalized plates that have been banned by the Michigan Department of State for being dirty, graphic, or hateful. These are some of them.