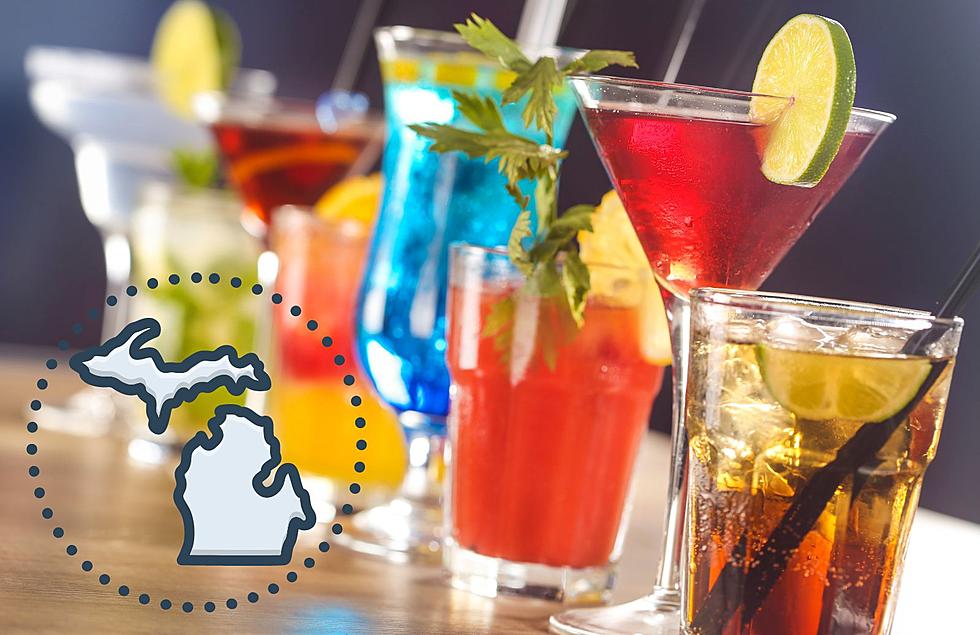 Experts Say This Is Michigan's Absolute Favorite Adult Drink To Enjoy
Credit: canva
Nothing beats a nice adult beverage after a long day at work or dealing with your in-laws.
Some of my adult beverages include an Old Fashioned, Gin & Tonic, and a good craft beer.
What's In An Old Fashioned?
The old-fashioned is a cocktail made by muddling sugar with bitters and water, adding whiskey, and garnishing with an orange slice or zest and a cocktail cherry.
It is traditionally served with ice in an old-fashioned glass.
What's In A Gin & Tonic?
A gin and tonic is a highball cocktail made with gin and tonic water poured over a large amount of ice.
If you haven't had either of those cocktails I recommend giving them a try.
Experts Say This Is Michigan's Absolute Favorite Adult Drink To Enjoy
The experts at Vine Pair put out a list of each state's favorite adult drink.
Data was compiled from online retail trends, GPS tracking at bars, and survey responses from 1,000 Americans.
Michigan's favorite adult drink is perfect for summer, It's a Margarita.
A total of 22 states reported the Margarita as their drink of choice
The Martini was at the top in coastal states such as California and New York.
What about you? What's your favorite adult beverage? Let me know
Grand Rapids Dive Bars
Enjoy A Cold One At These Awesome Grand Rapids Dive Bars.
LOOK: Where People in Michigan Are Moving to Most
Stacker
compiled a list of states where people from Michigan are moving to the most using data from the U.S. Census Bureau.
25 Things Michigan Is Known And Famous For
Michigan is known as the Motor City and is home to Motown. But that just scratches the surface of what the Mitten state is known and famous for.