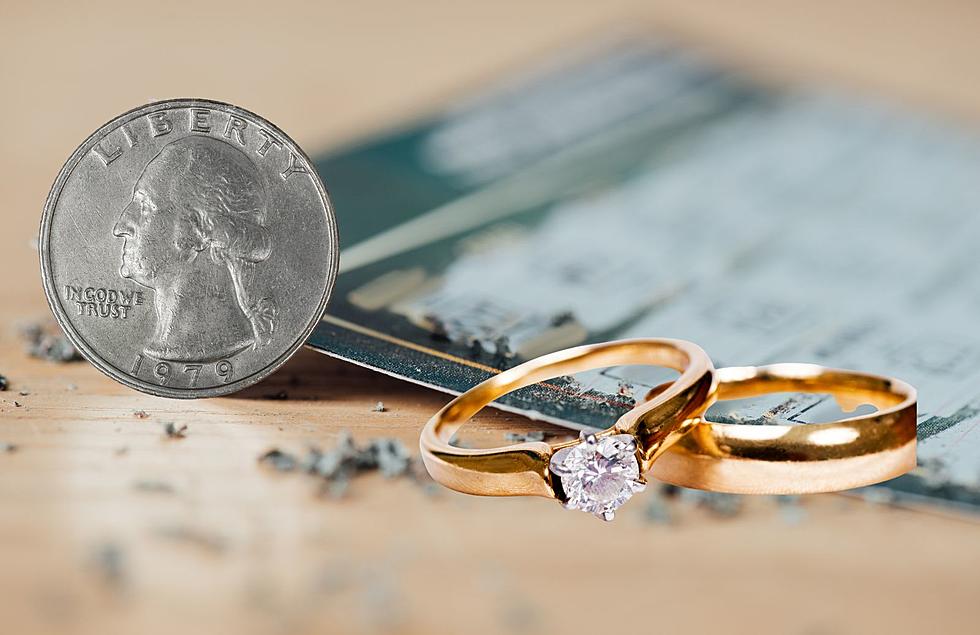 Michigan Man Gets Married And Becomes A Millionaire
canva
Finding that special person in your life and marrying them can feel like winning the lottery.
For one Michigan man, he had both of those things happen all within 48 hours.
Michigan Man Gets Married And Becomes A Millionaire
A 57-year-old man from Livingston County has chosen to remain anonymous  (Can't say I blame him for that) after winning $1,000,000 on a scratch-off ticket.
The big win came only one day after he got married to the love of his life.
Where Was The Winning Lottery Ticket Bought?
The anonymous winner bought a $10 Diamond Pearls ticket at Prudenville E-Z Mart, located at 2403 West Houghton Lake Drive in Prudenville.
The anonymous winner told Michigan Lottery Connect about the winning ticket:
I bought the ticket the day after my wedding and gave it to my wife to scratch, When she revealed the '$1 MIL' prize amount, we were in disbelief. We kept reading the instructions over and over again to make sure we really won. It was an exciting couple of days for us!
How Much Did He Win?
The prize was $1,000,000, but since he has decided to take the cash option instead of annuity payments after taxes he will pocket $693,000.
He plans on taking that money and putting it all into investments.
This guy did the smart thing by putting his winnings away.
Unfortunately, these five Michiganders hit it big but didn't have such great luck.
Five Michiganians Whose Lives Were Ruined After Winning Big Lottery Jackpots
We all think winning the lottery would solve all of our problems. But you know what they say: "Be careful what you wish for."
Take a look at these five Michigan residents who won life-changing money from the Michigan Lottery. Unfortunately, all of their lives took a drastic turn for the worse after their wins.
Gallery Credit: George McIntyre
25 Things Michigan Is Known And Famous For
Michigan is known as the Motor City and is home to Motown. But that just scratches the surface of what the Mitten state is known and famous for.
Gallery Credit: Big Joe Pesh
8 landmarks Anyone In Grand Rapids Would Recognize
If you were born in Grand Rapids or have only lived here for a short time there's a good chance you will recognize the 8 landmarks
Gallery Credit: Big Joe Pesh