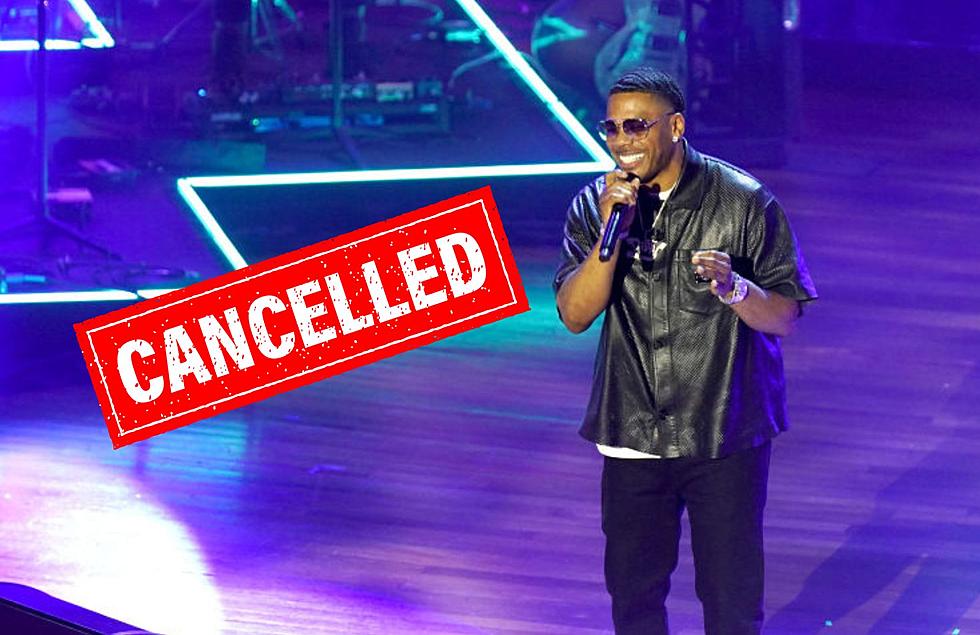 Crowd was 'Over and Over' Nelly No Showing The Allegan County Fair
Getty Images / Canva
I feel like Michigan has had some bad luck when it comes to musical artists no showing in 2023.
First, Mr. Worldwide himself missed a show at Soaring Eagle Casino back in July, citing flight issues. He left a crowd waiting after Lil Jon did an extended set and then let them down gently that he wasn't going to be showing up.
And now fans are feeling 'Over And Over' being disappointed after a second show cancellation. 'Hot in Herre' rapper, Nelly, wasn't able to make his scheduled appearance at the Allegan County Fair on Saturday Night (Sept 9th).
When that happened, I kinda felt like Kelly Rolland when she got that excel sheet text message back in the day when we got the bad news.
I'm starting to feel like I'm a bad luck charm, because I happened to be at both shows... I still made the most of my time at the fair by enjoying some really great food at sights, but it still sucks when you have been looking forward to seeing someone and getting let down last minute.
Saree Miller, the fair's executive director, had to share the bad news with the world just before 10pm when Nelly's team ultimately cancelled the show when they realized he wasn't going to be able to make it to Allegan due to inclement weather.
While the weather was perfect here in West Michigan, the place Nelly was flying out of was struggling with bad weather, and they did everything they could to try to get him in the air in time for the show.
The opener Trea Landon was able to put on a great show, so it wasn't a total loss for fans who showed up for a little 'Country Grammar' fun.
And some fans had a little fun afterwards making jokes about the event, understanding it wasn't any one's fault:
But no hard feelings to the folks at the Allegan County Fair for trying to make the best of the evening, because we know it wasn't their fault. And we're crossing our fingers for a smooth rest of the fair for the other shows they have planned!
If you bought tickets online via Etix or the Allegan County Fair credit card site, your purchase should be automatically refunded. However, if you bought your tickets another way, you can get that refund starting September 20th - 30th by contacting them at 888.673.6501
A Peek Inside Kalamazoo's Heritage Guitar Factory Where Music History Was Made
Heritage Guitar Factory, which was the Gibson Guitar Factory in Kalamazoo, Michigan