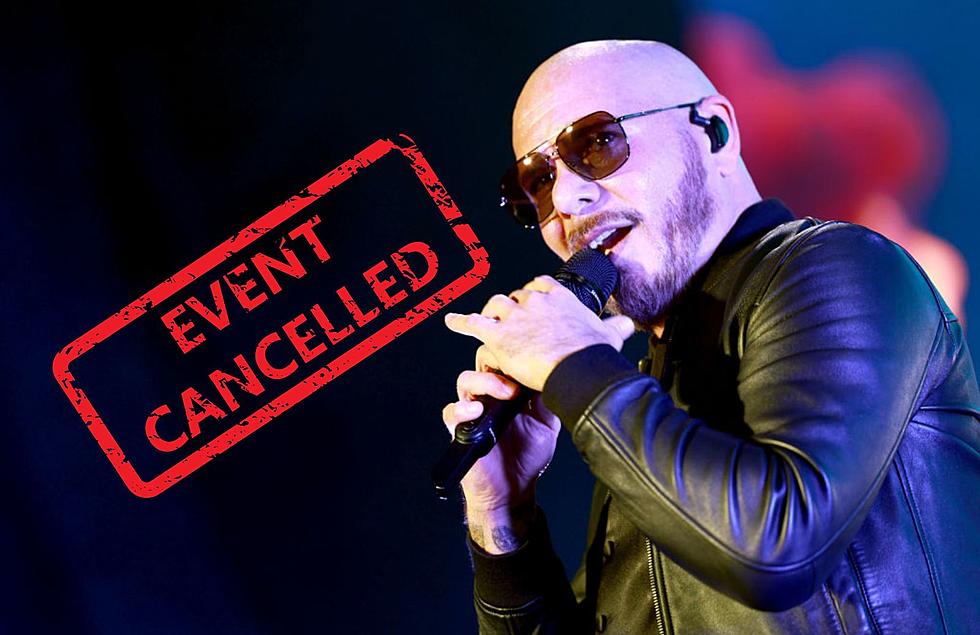 Pitbull Disappoints Michigan Fans With Last Minute Show Cancellation
Getty Images / Canva
Last night an almost sold out crowd showed up in Mount Pleasant to party with Lil Jon and Pitbull.
I was one of the masses who showed up to have a good time, because I'm always a huge fan of Mr. Worldwide (I've seen him three times before, and every time is a vibe). And while I still had a blast, I didn't expect this...
The show was set to start at 8pm, but things were running behind which isn't so surprising at concerts. With big crowds and the opportunity to do a little gambling, it didn't phase the crowd when Lil Jon started his set later than expected.
Lil Jon took the stage a little before 9pm, and did a huge DJ set to get the crowd fired up. I started to scratch my head when he said "I could do this all night" after over an hour on stage, something I've never seen from an opening artist.
Lil Jon wrapped his set up a little after 10pm, and immediately someone from Soaring Eagle took the stage and announced that due to a plane malfunction Pitbull wouldn't be showing up for his gig at Soaring Eagle
The crowd groaned and booed, and I heard people mumbling about how they were just getting started with the party. And some people tweeted their disappointment with what happened:
Obviously things happen, but it was still a huge bummer that they let everything go so late into the night without giving warning that we weren't going to get the headliner we expected. But, we all know it's not the venue's fault, and they're doing a great job of trying to make it up to everyone.
Good news- Pitbull is making good on the show and will be returning on August 19th to try again.If you have your ticket to last night's show, hold on to it and it will be honored for the makeup date.
If you can't do that one or just want a refund, you'll have your chance to do that this week, just keep an eye on your email for more details.
Strangely (as of the publishing of this article) neither Pitbull nor Soaring Eagle has posted anything official about the concert being cancelled, but they should be communicating with ticket holders in the upcoming hours and days.
The Top 10 Conspiracy Theories Michiganders Believe
With false information on the rise thanks to social media, these are some of the things that (likely) aren't true that people in Michigan believe.