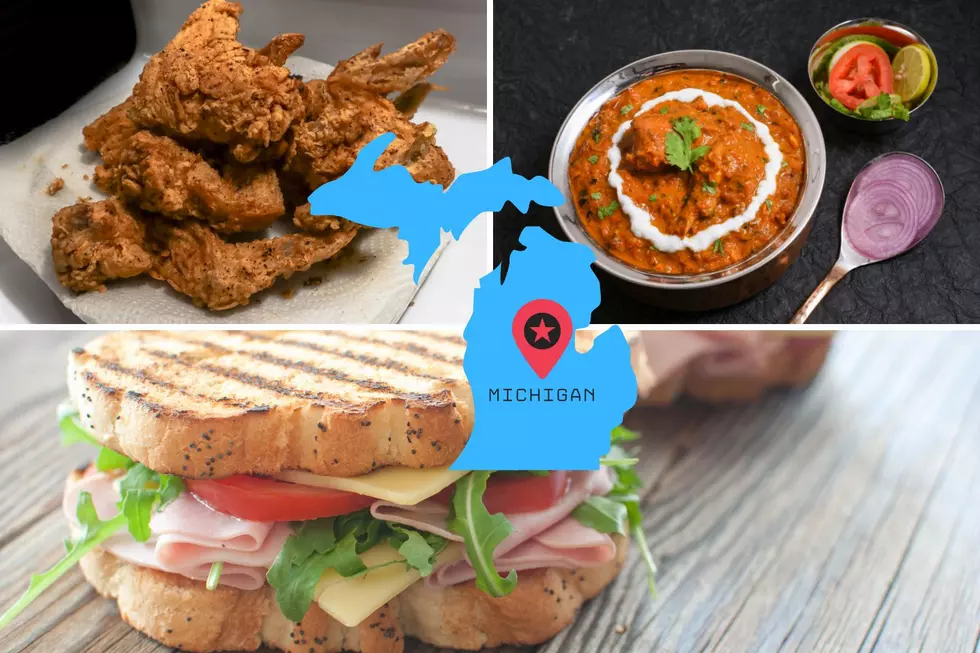 New Poll Says Grand Rapids is a Foodie Heaven
Canva
If you need another reason why Grand Rapids is the best, here is your reasoning on a silver platter.
WalletHub compiled a list of this year's best foodie cities throughout the entire country.
According to the study by WalletHub, they compared over 180 different United States cities to get their answer.
While Grand Rapids is not number 1, which is a great tragedy, WalletHub saved itself from my wrath.
Grand Rapids is the #25 spot on the list of the best foodie cities in the United States for this year.
If you want to have bragging rights against our neighbors on the east side of the state, Detroit is on the list. However, that city is sitting at the number 106 spot.
We love to see it!
Here are the top 25 of the best foodie cities in America.
Portland, Oregon
Orlando, Florida
Miami, Florida
San Francisco, California
Austin, Texas
Sacramento, California
Seattle, Washington
Tampa, Florida
Las Vegas, Nevada
San Diego, California
Denver, Colorado
Chicago, Illinois
Washington, D.C.
Atlanta, Georgia
Los Angeles, California
Pittsburgh, Pennsylvania
Portland, Maine
New York, New York
Charleston, South Carolina
Oakland, California
Cincinnati, Ohio
St. Louis, Missouri
Richmond, Virginia
Milwaukee, Wisconsin
Grand Rapids, Michigan
Since Grand Rapids is on this list, I figured I would share my favorite restaurants that I have tried so far.
One Twenty-Three Tavern
A couple of weekends ago, my friends and I had a great time at One Twenty-Three Tavern.
If you are a lover of nice alcoholic beverages (and are over the age of 21), my favorite drink to get from One Twenty Three is their Strawberry Basil Margarita.
As for food, my friends and I are obsessed with "teriyaki steak egg rolls." I literally have dreams about eating this. I need to make my next visit immediately.
To end off your meal, I recommend the brown butter fruit cobbler. If you are in the fall vibes, they also have a delicious apple crisp.
Forty Acres Soul Kitchen
If anyone is trying to get to know me, you should know that Forty Acres is the way to my heart.
As a lover of comfort soul food, it is a must for me to have Forty Acres constantly.
Need a solid combination for your time at Forty Acres? I always get the fried chicken platter with mac & cheese, and sweet potatoes.
It is literally like a warm hug from your grandma.
If you need a new spot for brunch, I highly recommend Forty Acres Soul Kitchen.
Two Beards Deli
If you are a lover of sandwiches, you have never experienced a good one until you head over to Two Beards Deli.
There are over 100 different sandwiches to choose from with names and characters from your favorite television shows or throughout history.
My favorite sandwich to get here is "The #43 Fred Sanford" from Sanford & Sons.
The blackened chicken, caramelized onions, avocado, bacon, cheese, and more just send my heart a flutter.
Pind Indian Cuisine
When my mother was in town, I took her to Pind Indian Cuisine. Let's just say we both went home satisfied.
The garlic naan and butter chicken combination literally brought me to tears of joy.
This is definitely a hidden gem of downtown Grand Rapids.
14 Foods That Michiganders Love
There are some foods that are just Pure Michigan. Here are 14 treats that Michiganders can't get enough of.