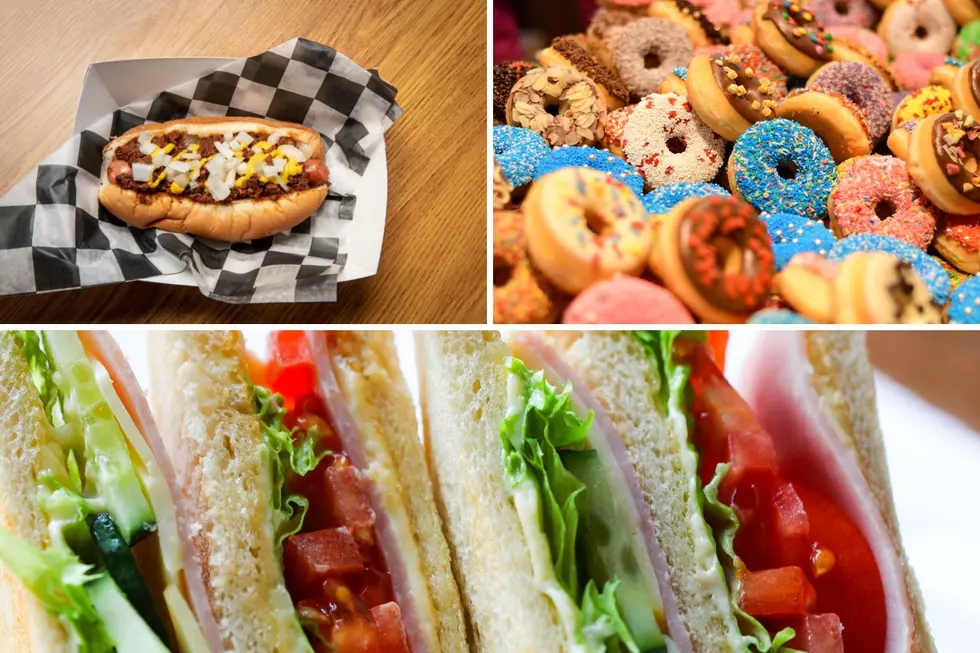 Top 5 Most Loved Restaurants on DoorDash in Michigan
Credit: Canva
As the queen of being productively lazy, DoorDash is my bestie for the restie.
My bestfriend and I share a DoorDash account so I can use his DashPass, which is the best idea ever.
Here are five of the most loved restaurants on DoorDash in Grand Rapids.
Who would not want to order doughnuts to their home?
This doughnut shop has accumulated over 900 reviews with an average of a 4.9 rating.
Jessica W believes that Bro's Doughs Doughnut Shop is the "best doughnuts in Grand Rapids!"
On DoorDash, the most popular that people order from Hall Street Bakery are the:
Bacon, Egg & Cheddar
Bacon, Ham & Cheese Breakfast Croissant
Ham & Cheese Breakfast Croissant
BLT Whole
Chicken Salad
Create Your Own Pizza
    Caiti O wants everyone to know that the "breakfast pizza is amazing!"
 

 

 

View this post on Instagram

 
With over 1,000 ratings that averages out to 4.9 stars, I completely understand why Two Beards Deli is a favorite.
Two Beards Deli has several popular items that people order from them using DoorDash. My favorite is The Fred Sanford, which has blackened chicken, caramelized onions, cheddar, avocado, tomato, bacon, romaine lettuce, and cilantro mayo on a white or wheat panini. 10 out of 10 recommend.
Benjamin C says: "Man just go for it. This place is absolute fire."
Daniel E says: "Dang it was good."
With over 6,400 ratings with an average of 4.8 stars, Yesterdog has a solid place on this top five list for DoorDash restaurants in the downtown area.
When people order from Yesterdog, the most popular orders are their regular hot dog, their Ultradog, Cheddardog, and Krautdog. Apparently, many people also order Yesterdog's merchandise through DoorDash too.
Chris D says: "Saves me from hangovers every time. 10/10"
This restaurant solidified its slot on the list with over 1,200 ratings that average to 4.8 stars. If you are looking to eat at That Early Bird, here are the most popular items that people order on DoorDash from them.
Early Bird Breakfast Burrito
Vegan Breakfast Burrito
Birddog
Astro 2.0
Baked French Toast
Avo Toast
Thom B says that he "absolutely love[s] this place."
Benjamin C recommends "the chorizo hash" since it "is delicious!"
11 Mid Michigan Restaurants Where You Can Get an Awesome Hot Dog
If you are looking for a good hot dog, Coney dog or whatever "flavor" you prefer, check out these awesome local restaurants to get a killer dog. They offer different ways you can get your hot dog served up.