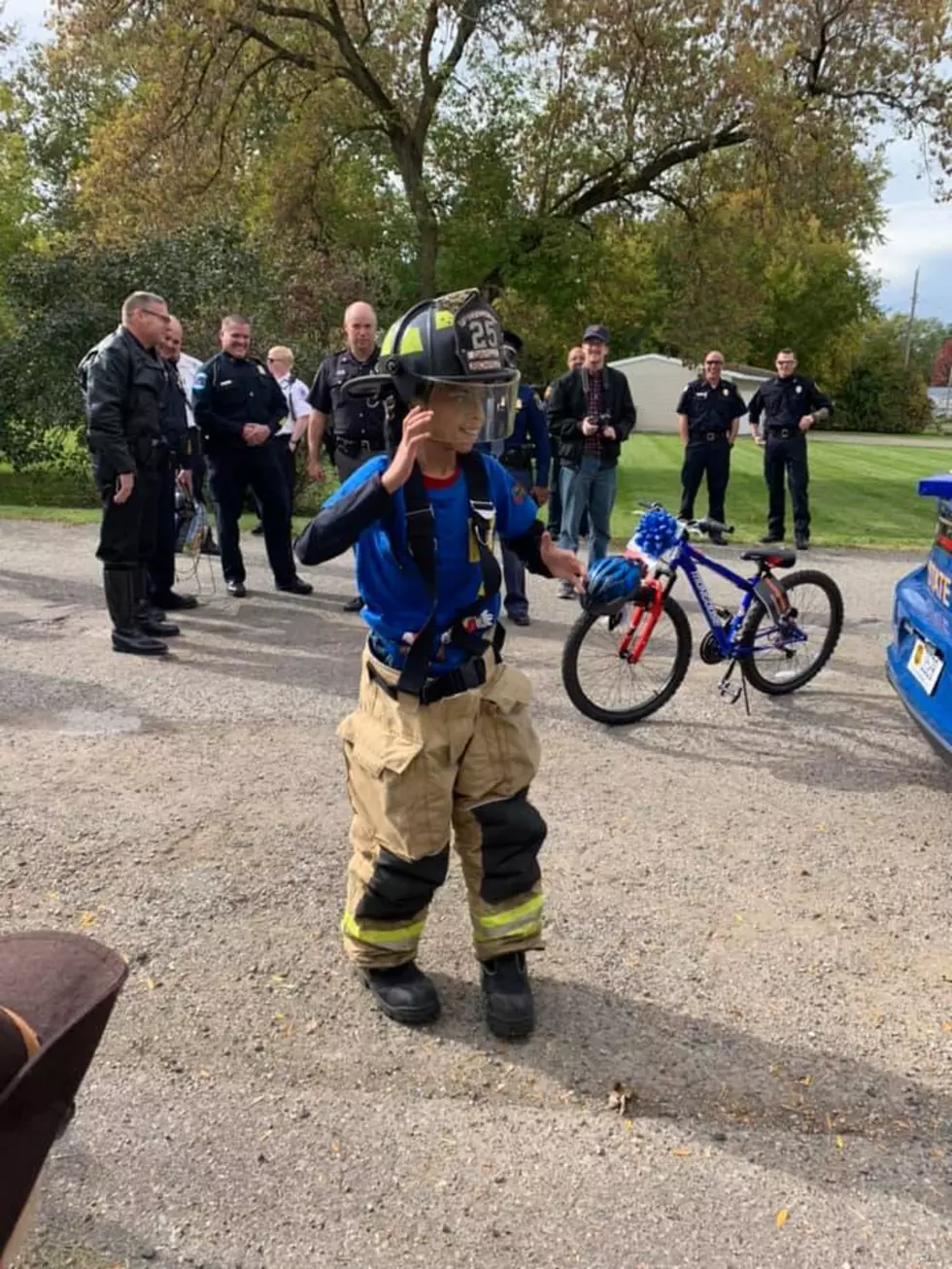 #PeopleDoingGood: First Responders Celebrate Flint Boy's Birthday
Voices for Children Advocacy Center/Facebook
This week has been a good week for finding great people around Michigan giving back to their community and helping neighbors out; a post we like to call "People Doing Good".
When a special boy in our community invites the police and fire department to come to his birthday... they do!!!! Happy Birthday Johnny, we hope you felt the love !❤️Voices for Children Advocacy Center
Dear Police

Please come to my birthday 10-19-19

Johnny
And then more photos of numerous first responder vehicles including numerous Michigan State Police cruisers.
Reading through the comments I found out that Johnny wanted to police to come to his party and actually went into the police station and proclaimed "special delivery!" before handing the handwritten invitation to the police officer on duty.
Somewhere along in the planning, Voices for Children Advocacy Center of Flint got involved and reach out to their community partners to help coordinate this amazing event.  They even posted a video and numerous pictures of the party and said Johnny greeting every single one of the first responders that showed up.
Just looking at the pictures, you can see what a special day it really was for Johnny, but I think it also helped a lot of people who saw the post as there were plenty of mentions of tears in the comments.
So cool.  Happy birthday, Johnny!