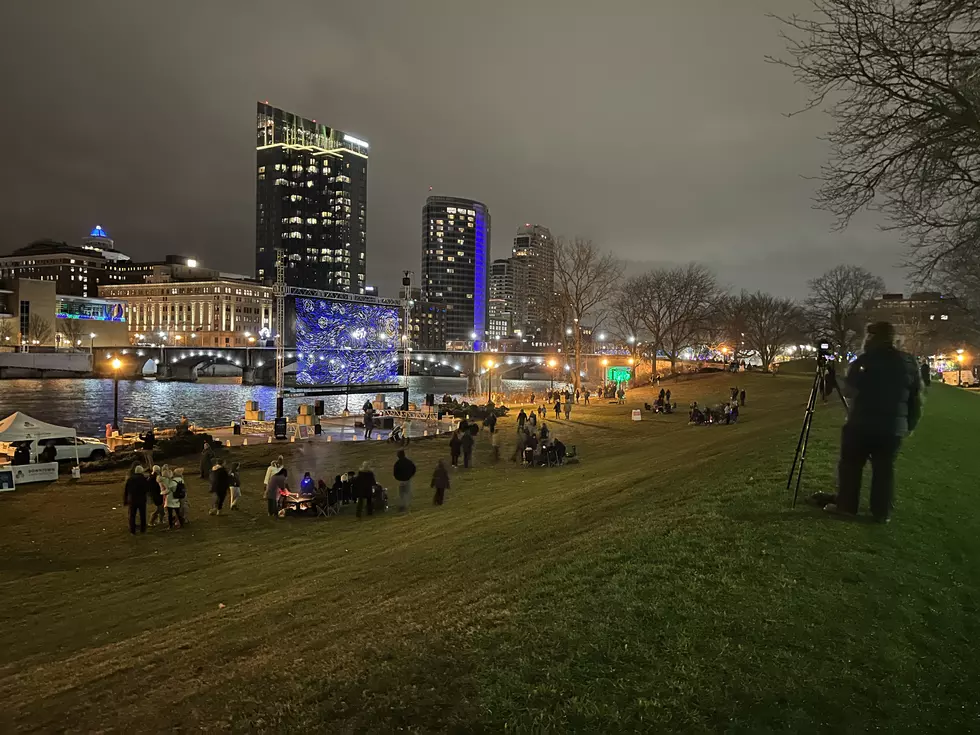 PHOTOS: Take A Walk Through This Year's World of Winter in Downtown Grand Rapids
Laura Hardy / TSM
Walking in a winter wonderland isn't just a lyric we sing around the holidays... in Grand Rapids, its one of the most anticipated activities of the winter season.
World of Winter has returned to downtown Grand Rapids, and from now until March 5 you can enjoy West Michigan's premiere winter festival. According to their website, the World of Winter is the largest winter festival in the Midwest. There are over 100 free activities and outdoor art installations that you can enjoy that will change over two months and offers another chance to spotlight Grand Rapids in all four seasons.
In case you've never been, this highlight video gives you a great idea of the vibe of the event:
I took a stroll through downtown Grand Rapids to experience this year's festival, and here's what you can expect to find if you make the trip for yourself:
Grab an angelic selfie on the Blue Bridge
Three sets of angel wings are set up in the middle of Grand Rapid's iconic Blue Bridge, waiting for the perfect photo. Even if you don't deserve a halo and wings, these make for a great photo opportunity for you and up to two additional friends.
Enjoy the view of the Grand River with Hot Air Balloons and an epic Starry Nights display
This year when you start beside the Grand Rapids Public Museum, you'll find yourself walking amongst rows of luminary candles, which will lead you down to Ah-Nab-Awen Park, which is home to a giant LED version of Van Gough's Starry Night, as well as some incredible grounded hot air balloons.
Say "hi" to the giant Talking Heads
Walk back across the Gillette Bridge, and you'll find the giant talking heads, and at the end: Massie the Grand River monster, who might be my favorite non-LED display.
You'll also find the singing tree, the return of the massimal bears, a giant playing card display, and more among the activities I've already posted. So, make sure you make a point to visit the festival before it ends in March.
If you'd like to see a map of all of the activities, you can find it here:
Enjoy!
Here's what happened last year at World of Winter 2022
I had so much fun with my wife Lindsey checking out some of the amazing displays for World of Winter 2022 which has tons of great events in Grand Rapids now through Sunday, March 6th. Here are some of my favorite pictures I took.