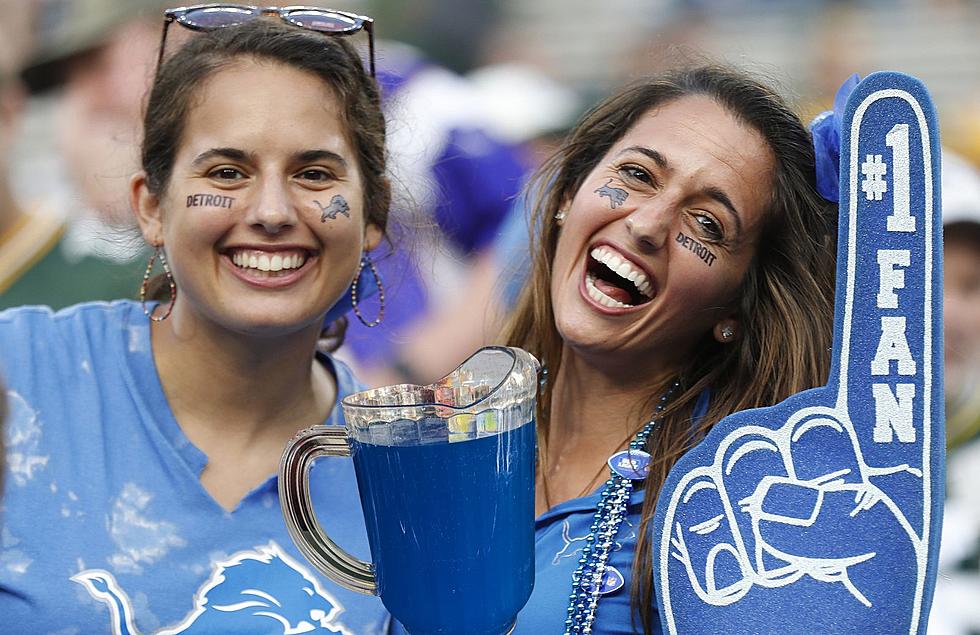 Grand Rapids Bar Serves Kool-Aid Shot For Thirsty Detroit Lions Fans
Canva / Putt Putts Bar / Getty Images
If you're a Detroit Lions fan you've probably been drinking the 'Kool-Aid' for years
Turns out a Grand Rapids bar actually serves up a Kool-Aid shot for thirsty fans.
What Does It Mean To 'Drink The Kool-Aid'
This is gonna get kind of dark for a second.
The Phrase 'Drink The Kool-Aid' originated from the events that occurred on November 18, 1978, in Jonestown Guyana, where members of the Peoples Temple, a religious movement founded by cult leader Jim Jones, committed mass suicide by drinking a flavored drink mixed with cyanide, Since the people used Kool-Aid in their drinks to commit suicide, the phrase was coined as a way to show blind devotion to something.
If you've been a Lions fan in the past you were definitely 'Drinking The Kool-Aid'.
Putt Putts Bar Kool-Aid Shots
Putt Putts bar is a popular spot among Grand Rapids Westsiders.
They've got a new outdoor patio but the thing people are talking about is what's inside the bar.
Putt Putts has a shot that is popular among Detroit Lions fans, it's called the 'Kool-Aid' shot.
What's In The Kool-Aid Shot At Putt Putts Bar?
The drink is mixed with blue Kool-Aid, citrus vodka, peach schnapps, lemonade, soda, and Sprite.
Putt Putts Bar Manager Kevin McKenney told Fox 17 about the Kool-Aid Shots that they've been serving up as a special for Detroit Lions games.
"So, we started that last year and it became very popular as the season went on, The Lions kept winning. And yes, we started with real Kool-Aid. I actually just grabbed one."
Where Is Putt Putts Bar Located?
Putt Putts bar is located at 1148 Fulton St W, in Grand Rapids
I don't know about you, but I believe the Detroit Lions are going to win the NFC North Division.
Check out all of these things that weren't even around yet when they won it back in 1993.
Things That Didn't Exist the Last Time the Detroit Lions Won The Division
All of these things in this list (plus the guy that made the list) didn't exist in 1993, the last time the Detroit Lions won a division title.
Detroit Lions QB Jared Goff's $10.5M Mansion
Detroit Lions quarterback Jared Goff has a new pad and it is fabulous. The $10.5 million estate is located in Manhattan Beach, California, and it is nothing short of stunning.
The five-bedroom mansion was once owned by Shaquille O'Neal and 'Modern Family' Executive Producer Danny Zuker.
Detroit Lions 2023 Schedule
Check out the Detroit Lions 2023 Schedule.