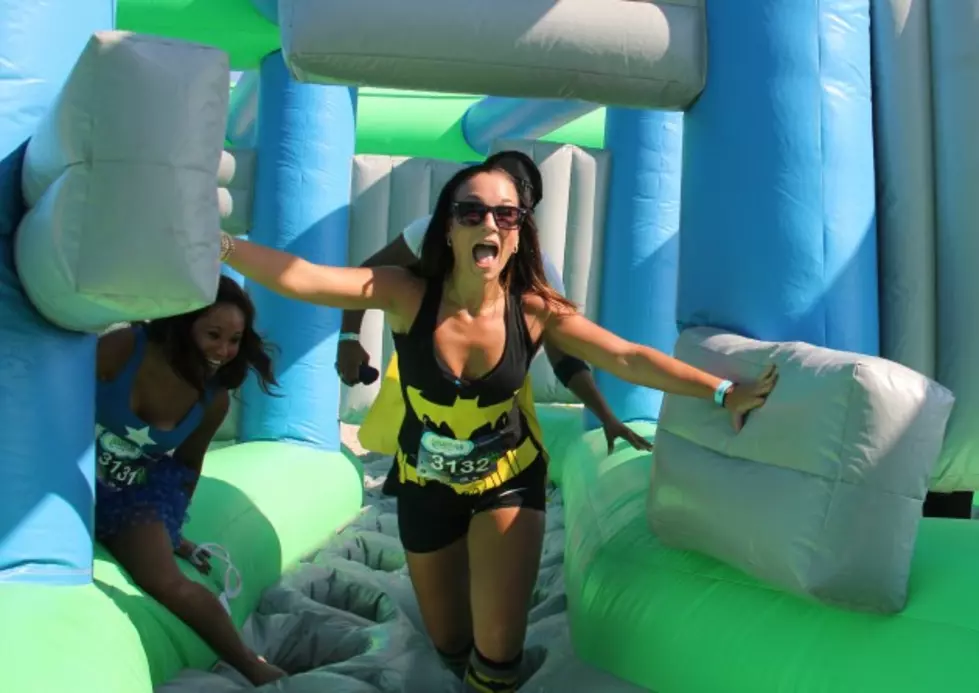 Registration Now Open for Grand Rapids' Insane Inflatable 5K 2016
Townsquare Media
The Insane Inflatable 5K -- a dynamic fun run series comprised of inflatable obstacles -- coming to Grand Rapids at Millennium Park is now on August 20.
The 5-kilometer (3.1-mile run) isn't focused on running. Instead, it's about having fun negotiating oversized inflatable obstacles on a challenging course requiring imagination, creativity and a heaping helping of insanity.
The event is for competitive runners wanting a different kind of challenge, weekend warriors seeking the next great obstacle course and armchair athletes desiring something fun and new. Children can take part, too, with the suggested minimum age 8 years old and the minimum height requirement 3 feet, 6 inches tall.
The 11-plus inflatables range in size and complexity. They include Pure Misery, a 100-foot obstacle testing strength, agility, flexibility and endurance; Jump Around, with more than 70 feet of bounce pad; and Vertigo, where participants climb atop the six-story-tall structure and slide down to finish the race.
The 2016 course includes six brand new obstacle designs, alongside fan favorites from the Insane Inflatable 5K's 2015 tour. The course combines imagination, creativity, and most importantly a large dose of fun coupled with a touch of insanity. The signature inflatables range in size and complexity, including Waverunner a 100 foot long obstacle testing balance, agility, flexibility and endurance, Crash Course, the ultimate test of your ability to duck, dodge and push through hanging obstacles from start to finish, and The Mad House an obstacle that will make you climb, weave and maneuver your way through this intricate and challenging new inflatable. You won't know what hit you, literally!
Insane Inflatable 5K Grand Rapids will also include games, food, beverages, merchandise and swag from local vendors and sponsors. A portion of proceeds will go to a local charity.
The Insane Inflatable 5K Grand Rapids will open at 8:30 a.m. EDT Aug. 20 (a Saturday). There are 13 waves of participants in fifteen-minute increments running through 11:30 a.m. EDT starts.
The registration fees, which include an event t-shirt and medal on completion, are:
$49 through March 14, 2016
$54 March 15, 2016 through June 10, 2016
$46 June 11, 2016 through July 15, 2016
$60 July 16, 2016 through August 5, 2016
$65 August 6, 2016 through August 15, 2016
$75 for registration on Event Day (August 20, 2016)
Check Out the Insane Inflatable 5K
Check Out the Insane Inflatable 5K Obstacles