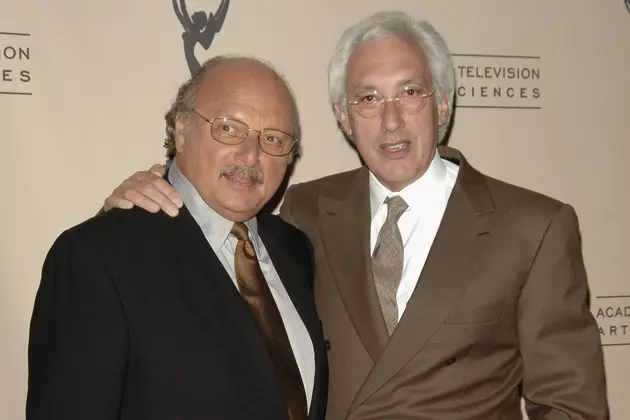 Steven Bochco, Creator of 'NYPD Blue' and More, Dies at 74
Stephen Shugerman, Getty Images
One of TV's most iconic writer-producers has sadly passed. Reports confirm that Steven Bochco, developer behind Hill Street Blues, L.A. Law, Doogie Howser M.D. and NYPD Blue has passed away at the age of 74.
According to The Hollywood Reporter, Bochco died Sunday morning after a bout with leukemia, despite receiving stem cell transplants in 2014 and beyond. Said a spokesman, "Steven fought cancer with strength, courage, grace and his unsurpassed sense of humor. He died peacefully in his sleep [at home] with his family close by." Bochco won at least 10 Emmy awards during his extensive TV tenure, most of which were for police drama Hill Street Blues.
Bochco was well-known for pushing back against TV norms, and helped jump-start the careers of other famous writers like Deadood boss David Milch and writer David E. Kelley. He was born in New York City in 1943, and graduated from Carnegie Mellon with a theater degree in 1966. Family survivors include sister Joanna Frank, wife Dayna and children Jesse, Sean and Melissa, along with Bochco's grandchildren.
The recent addition of NYPD Blue to Hulu can get you started on Steven Bochco appreciation, but best wishes to those mourning his loss otherwise.
Check Out 100 TV Facts You May Not Know!