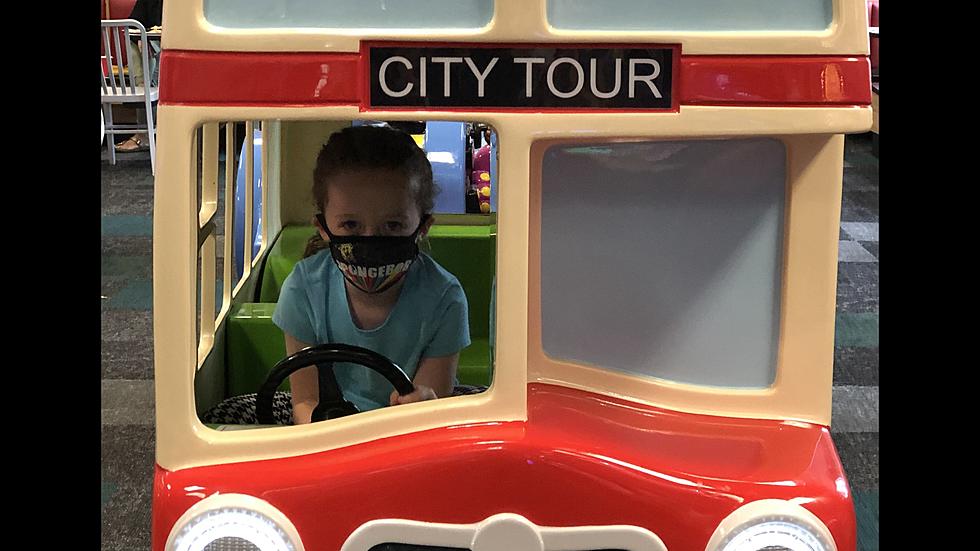 Singing, Video Games, and Playing – Steve's Daddy Tips (7-14-21)
Photo by Steven Bohner
Steve declared that this Daddy Tips was one of his favorite of all time. He shares a very special song that Charlotte made up for his wife and he talks all about playing games with your kids. Plus, his Dad Joke was 100% on point today!
Today's first Daddy Tip is for parents of toddlers who like to sing. Tell your little one to make up a bedtime song for you. You'll end up with a song that is adorably hilarious, like the one Charlotte sang for my wife last night. Be sure to record it too, so you can forever have a copy of their super cute song.
The next Daddy Tip is to not get disappointed that your kids don't like the same things that you like. We took Charlotte to Chuck E. Cheese for the first time last week and even though she had a really good time playing games like Skee Ball and Whack-a-mole, she had zero interest in the video games. Like hello kid, one of your Dad's favorite things in the world is video games. I keep telling myself that she is probably a little too young to really enjoy video games, but there is a chance she just might not like them at all. So, just take a deep breath and accept the fact that your kids might not like the same things as you. Why Charlotte, why!?
And the final Daddy Tip is a tip you can give to your toddler when they are playing with other kids. Charlotte was playing a game with some kids at the park they called "chase the fairy". One of the kids would declare that they were a fairy and the other kids had to catch them. Well, Charlotte declared she was the fairy and had fun for about 5 minutes as they chased her. Then she said she wasn't having fun and hid behind me from the kids. After I explained to the kids that she was done playing, she yelled "I'm the fairy" and then the kids started chasing her again and of course she hid behind me. So if this happens to you and your kid, just tell them to "stop saying you're the fairy!" Like duh.
And now it's time for an awesome Dad Joke!
I asked my wife if I was the only one she had ever been with.
She said yes, all the others were nines and tens.
Listen to the entire segment below:
Rent This Disney & Marvel Themed AirBNB at The Castle Near Grand Rapids
Did you know that just 10 minutes from Downtown Grand Rapids there's a Disney & Marvel Themed AirBNB available for rent? It's perfect for visitors who have kids, or are kids at heart.