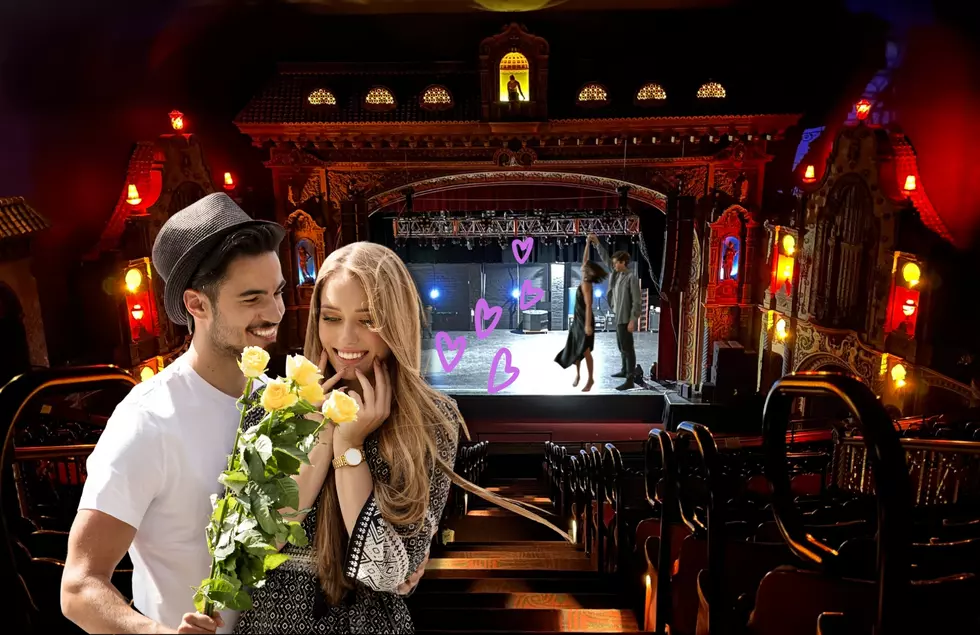 Take Your Valentine To The Kalamazoo State Theatre For A Once in A Lifetime 'Date At The State'
KST / Canva
It's that time of year that romance is in the air, and you're likely scouring West Michigan for the perfect opportunity to show that special someone that you care about them.
But if you think grabbing flowers, chocolates or a teddy bear is going to do the trick, you must be new around here.
Those throwaway trinket and trash don't create a memory worth saving for a lifetime... but you know what would? Taking them on a unique night out at the Kalamazoo State Theatre. But, not to see a show or a movie... instead, take them on a Date at the State.
What is Date At The State?
The Kalamazoo State Theatre is offering 10 couples the chance to experience a Valentine's date unlike any other.
On February 11th at 6pm, couples will be treated to dinner and a private tour of the almost 100 year old venue.
The real crown jewel of this experience outside of  exclusive evening tour of the Kalamazoo State Theatre complete with hors d'oeuvres, a complimentary champagne toast, professional photos for you and your date, and more.
According to James Shotwell of the Kalamazoo State Theatre,
This should be an absolutely magical evening and a once in a life time experience for anyone looking to spend more time with one of Kalamazoo's most historic and beautiful venues. We invite you to have dinner within the same halls that your favorite artists and comedians visit when they come to town.
So make a plan to grab your tickets before they sell out- this is only limited to 10 couples. Your date will thank you for taking them to the state.
11 Celebrities Who Were Born In Kalamazoo
Not only is Kalamazoo known as the birthplace of Gibson Guitar, Checker Cab, and the Upjohn Company, but it's also the birthplace of a number of celebrities. Here are 11 well-known names that were born in Kalamazoo. Some of them grew up in the area, others quickly left town for greener pastures.