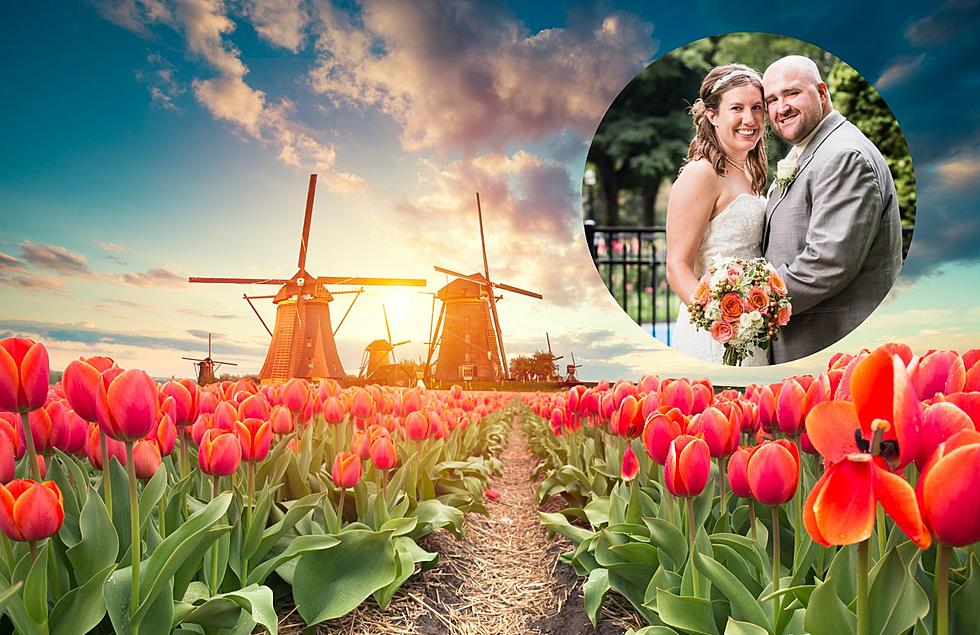 In Honor Of Tulip Time, These Are 5 Things I Learned From My Dutch Wife
Credit: Big Joe Pesh / Canva
I moved to Grand Rapids back in 2007 to start working at a radio station.
A few years later I ended up meeting my wife Lindsey and she taught me the way of the Dutch people.
If You're Not Dutch You're Not Much
I never heard the saying "If you're not Dutch you're not much" until I started dating my now wife Lindsey. In the 10 years we've been together I've heard it more times than I can count. I've yet to think of a fun saying to give back to hear about being Polish.
Stroopwafel
One more I saw Lindsey putting something on top of her coffee and asked her what it was. She informed me it was something called a Stroopwafel.
A stroopwafel is a Dutch cookie that consists of two thin, crispy waffles with a layer of warm caramel syrup in between.
The wafer layers are made from a stiff dough of flour, butter, brown sugar, yeast, milk, and eggs that has been pressed in a hot waffle iron until crisped.
It is a well-known Dutch treat that has been eaten in the country for centuries.
Oliebollen
My wife Lindsey told me one day that we were going to a family event called "Oliebollen" After scratching my head for a few moments, I asked her "What's Oliebollen?"
Lindsey explained that it's a traditional Dutch pastry that is similar to doughnuts.
It is typically made from fried dough and filled with raisins, currants, and apples.
Turns out her family gets together once a year and makes a bunch of tasty Oliebollen along with having a big family meal.
Klumpen
After moving to Grand Rapids I heard about this thing called "Tulip Time".
One of the first things I noticed besides all the beautiful flowers was Adults and Kids in the parade wearing these strange wooden shoes on their feet, turns out they have a name.
Klompen is whole-foot clogs made of wood that are strongly associated with the Netherlands and are considered a national symbol of the country.
They have been used in the Netherlands since medieval times and are sold throughout the country, with around three million pairs made each year.
Some Dutch people, particularly farmers and market gardeners, still wear them for everyday use.
Dutch Bingo
This is not like the typical bingo game you might be thinking of.
Lindsey ran into someone one time in public and they knew someone in common and went on to play the game the Dutch people of West Michigan call "Dutch Bingo".
Dutch Bingo is a game played by people of Dutch descent to figure out how they know each other or how they are related. It involves naming relatives and friends until they find a way to connect themselves.
The term "Dutch Bingo" is an in-joke that started in the 1840s when groups of people from the Netherlands immigrated to the United States.
If you're looking to move to Holland this house would be amazing to live in.
$3.6 Million Holland Home Comes With 3 Kitchens & a Killer View of Lake Michigan
But, who needs three kitchens? Check out this home currently for sale in Holland
The 2023 Most Popular Baby Names In Michigan Are...
Names.org
analyzed Social Security Administration data on births and user interest on its website to compile this year's lists of predictions. Let's take a look at the top baby names in Michigan for 2023 and the top names in the past five years.
10 Michigan Cabins That Are Still Available For This Summer
These Michigan cabin rentals are still available for select weeks this summer, grab one before your family is left staying in a boring hotel room on your trip.
Here are links so you can view/reserve each of these properties: