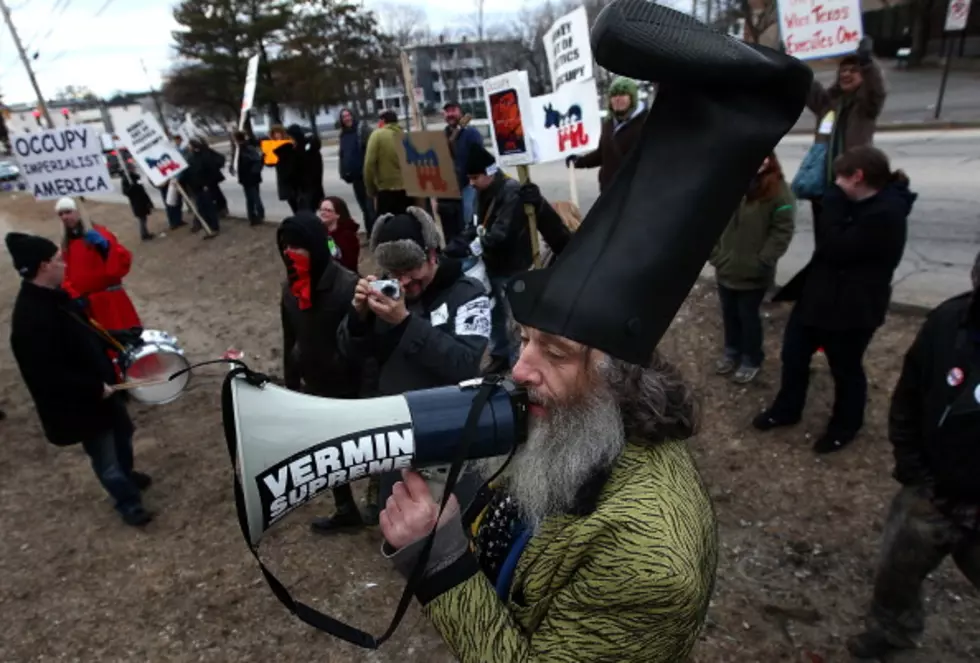 Vermin Supreme Finishes 4th in N.H. Primary; Promises Free Ponies For All [Video]
Photo by Win McNamee/Getty Images
Good news if you want a pony! Lesser known presidential candidate Vermin Supreme finished fourth among Democrats in the New Hampshire primary!
Not familiar with Mr. Supreme? He's not hard to miss in New England where he sports a beard, rubber boot hat, money tie and megaphone.
Supreme is known to pass candy out during his campaigning, though he was banned from the annual "Lesser Known Candidates Forum" at Saint Anselm College after he glitter-bombed the event.
Running on the promise of free ponies for all Americans and mandatory tooth-brushing laws, the New York Daily News reports Supreme beat out Virginia Governor Jim Gilmore in the New Hampshire Primaries.
Michigan's primary will be held March 8.