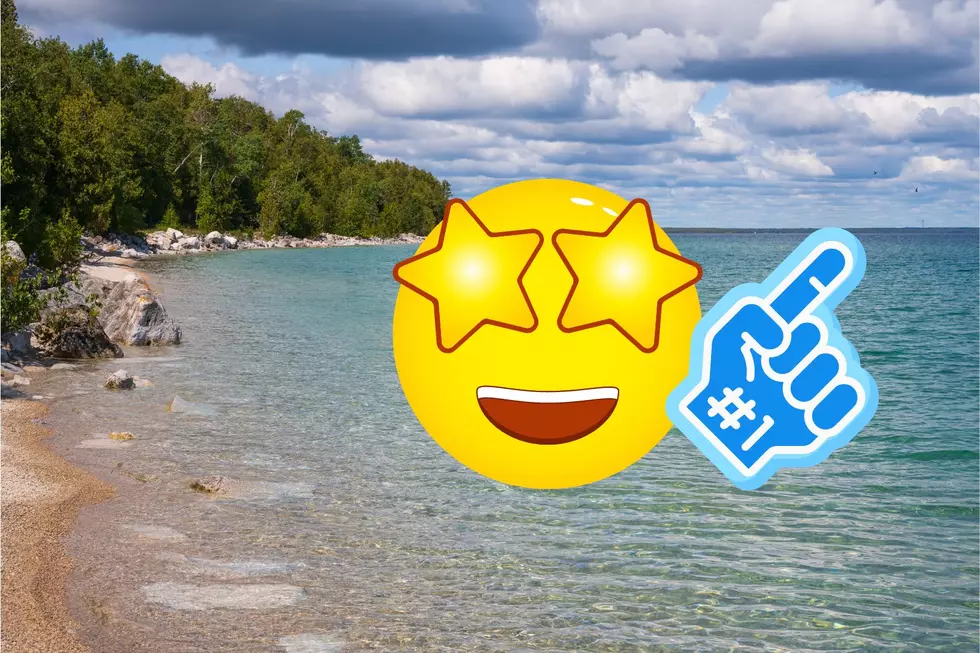 Visit 5 Attractions on the #1 Best Island in the Nation, Mackinac Island
Credit: Canva
Who does it feel to be number #1?
Michiganders know the beauty and allure of Mackinac Island. However, it seems like the United States is finally catching up to this fact.
Travel + Leisure's World's Best Award was released with a not-so-surprising twist.
Mackinac Island took the number one spot as the 'Best Island in the Continental U.S.'
With an overall score of 89.10, Mackinac Island beat 14 other top island spots including the iconic Hilton Head, the Florida Keys, and Nantucket.
Travel + Leisure boasted that with
"Eighty percent of this roughly four-square-mile island on Lake Huron is protected as a state park. The family-friendly downtown has many restaurants, fudge shops, and galleries. There are also several golf courses, one of which, known as "Wawa," lies on a battlefield where the British captured the island from the Americans in the War of 1812. You can explore the island by foot, bike, or horse-drawn carriage, but no cars are allowed. Accommodations include the Grand Hotel, which dates back to 1887 and earned the No. 6 spot on this year's list of the Best Hotels in the Midwest."
Being the #1 island in the country, this will mean more tourists will flock to Mackinac Island.
Here are some adventures you can have on the island before the tourists infiltrate.
1. Take a beautiful romantic carriage ride around the island
As Travel + Leisure stated, there are no cars allowed on the island. So besides walking and biking, you can kick your feet up on a horse-drawn carriage. Live out your pretty princess going to the ball before the stroke of midnight dreams.
There are plenty of options for Mackinac Island Carriage Tours.
2. Have afternoon tea at the Grand Hotel
Since the Grand Hotel is the #6 hotel in the entire Midwest, it is only right to take advantage of this beautiful architecture before others. Afternoon tea is served daily between 3:30 PM and 5:00 PM. You can live in a Bridgerton-esque world so
"sit down and enjoy tea, sherry, champagne, petite finger sandwiches, fresh-baked scones, and an array of pastries, all accompanied by a live music recital."
For families, you can experience "America's Summer Place" throughout July and August in their 'Discover Summer' package. You and the family can receive 15% off suites, breakfast and dinner daily, complimentary admission into the Richard and Jane Manoogian Mackinac Art Museum, and special discounts on ferry tickets. 3. Swing Easy at Mission Point Resort
View this post on Instagram
For all of the golf fanatics in your life, this is where they will be. The Greens of Mackinac is Mission Point Resort's 18-hole golf course. It overlooks the breathtaking Lake Huron.
4. Take a tour of the Governor's Summer Home
If you are taking a trip during the week (which I recommend), every Wednesday, you can go on the Governor's Summer Residence Tours. The state purchased the mansion in the 1940s and turned it into a summer house for the governor.
5. Take a history lesson during a tour of Fort Mackinac
You can take a tour of Fort Mackinac to transport yourself to the War of 1812. Take a walk through the oldest building in Michigan and the other 13 historical structures and attractions.
Historic Mackinac Island Estate Can Be Your Own Private Grand Hotel For $5M
It's not the Grand Hotel, but it sure looks like a miniature version, porch and all. Cairngorm Cottage, built in 1888, is an 8,000 square foot Mackinac Island West Bluff Victorian era home currently on the market for $5,150,000. It features beautifully renovated and decorated rooms that come completely furnished with the selling price. The estate features 7 bedrooms, 6 bathrooms, plus a completely furnished 2 bedroom, 2 bath carriage house behind the home. In addition to the magnificent porch with a breathtaking view, the new owner will enjoy a beautifully landscaped backyard with a swimming pool, Jacuzzi, gazebo, and stone terraced gardens. This piece of Michigan history is a must-see. Take a look!