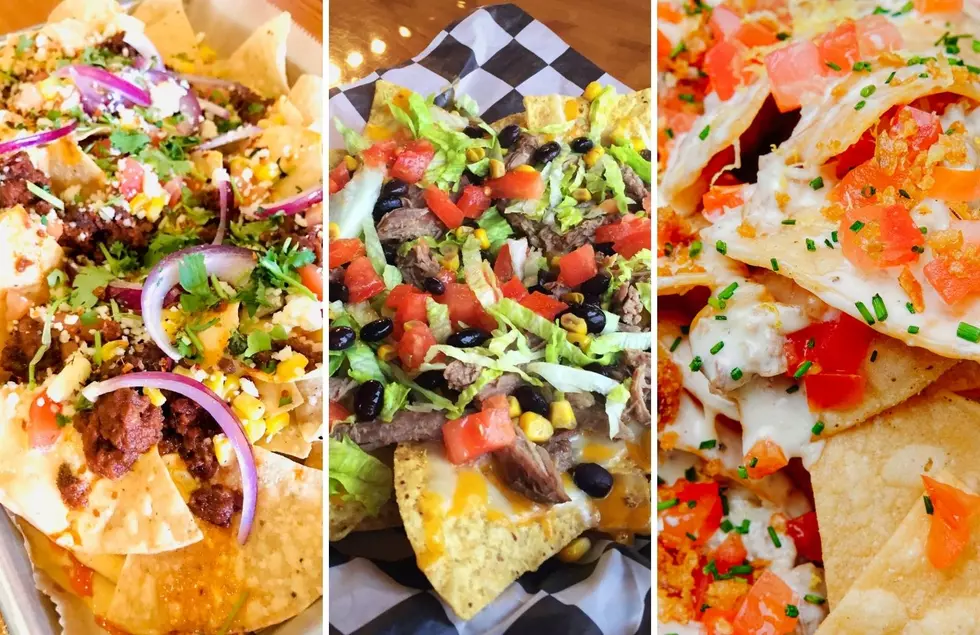 Are The Best Nachos In West Michigan From A Gas Station? That's What One Person Says
Credit: Canva / GRBC via Facebook / Greyline Brewing via Facebook / Perrin Brewing via Facebook
I don't trust a person who doesn't love nachos. Who doesn't love some fresh and warm fried tortillas covered in melty cheese and dipped into delicious Salsa, Queso, or my all-time favorite Guacamole?
Experience Grand Rapids asked Grand Rapid locals "What are your favorite places to get nachos" and nobody held back with their opinion. Below you are going to see so many amazing-looking plates of nachos and one of them is served up at a GAS STATION.
Are West Michigan's Best Nachos Served Up In A Gas Station?
Here is where you can get the best nachos in West Michigan including at a gas station.
The Cottage Bar
Railtown Brewing Company
The Beltline Bar
Cantina Mexican Grill
Brewery Vivant
Branns
Michigan Street Taco Bell
76th Street Truckstop Diner
Stella's
7 Monks Taproom - Grand Rapids
Logan's Alley
Turnstiles
Char
Loco Taco Taqueria on Plainfield Ave
Mill Creek
The Win Tavern in Jenison
Maggie's Kitchen
Adobe
Westside Social
Michigan Moonshine
Grand Rapids Brewing Company
City Built Brewing Co.
Holiday Bar
Condados
Cabana Tres Amigos
Charlie's Bar and Grill
Noco Provisions
Greyline Brewing
The Old Goat
Max's South Seas Hideaway
Airborne Burritos
Z's Bar & Restaurant

The Green Well
Luna
Johnny B's BBQ
EL Granjero Mexican Grill
Perrin Brewery
Speedway
LOOK: 25+ New West Michigan Bars and Restaurants to Check Out
West Michigan is a great place for foodies!
More than 25 new restaurants and bars, including Mexican restaurants, seafood restaurants, pizza joints, cocktail lounges, and more have opened up in West Michigan in the past year.
How many have you been to?