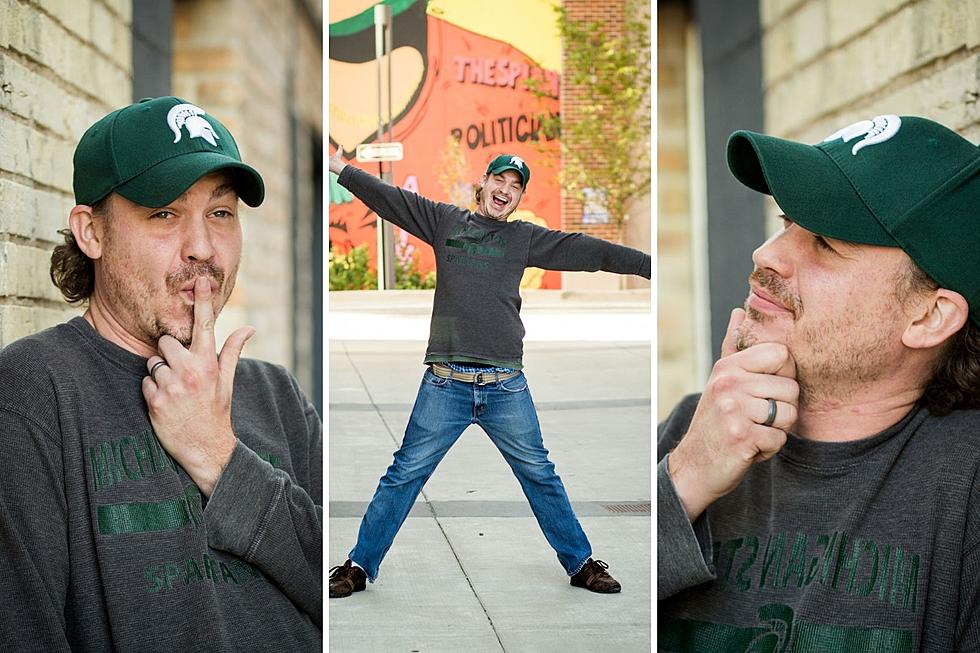 We'll Miss You Steve – Good Luck On Your New Adventure
Townsquare Media Grand Rapids
Where did Steve go?
What happened to Steve?
That's a great question, and I'll probably be asked it a lot over the next several weeks and months. Steve has worked at Townsquare Media and Mix 95.7 for the past fourteen years.
He's been the producer for many morning shows on Mix 95.7, and for the past three months he was my producer on The Big Joe Show
In my short time getting to know and work with Steve my mornings have been filled with fun and laughter. Steve is such a nice and friendly guy that always has a positive attitude. I've enjoyed his crazy stories and learning more about him, his wife Brittainy, and their two beautiful daughters.
Last week, Steve pulled me aside and shared some unexpected news about a new opportunity he wanted to pursue, and while I'm going to miss him, I'm also very excited for his future and all the great things he's going to accomplish.
Steve is going to be a digital content producer at WZZM-13 here in West Michigan.
We, of course, wanted to give Steve the opportunity to say goodbye to all of you who have been along this journey with him. Here's what he has to say as he prepares to embark on his next adventure:
First and foremost, I want to thank all of the listeners who made me a part of their morning for the last several years. You are the reason I got into morning radio and you made my job such a pleasure. We've all shared ups and downs together over the years. I had the opportunity to share the birth of two beautiful daughters, Charlotte and Isabelle. You were there alongside Fish and I as we had to say goodbye to our good friend Connie Kellie in January of 2021. And you were here with me when we wished Fish good luck on his new adventures and welcomed Big Joe as the new host of the show. And I got to experience some interesting, funny, and sometimes heartbreaking moments with you on and off the air and in person at events.

I had the opportunity to work with some truly special and talented people over the years like Connie, Curtis, Fish, Christine, Joe, Wendy, Ken, Tom, Baranby, Gonzo, Suzanne, and even Kidd Kraddick. I was truly blessed to work with all of those individuals and so many more people here at our station.

I worked on this station for almost 14 years and it has truly been the best time in my life. But, it is time for me to move on to my next adventure in life. It's not a goodbye, it's a see you later. Feel free to shoot me a friend request on Facebook if you'd like to stay in touch and see what I'll be up to.

Stay classy, Grand Rapids.
30 Reasons Why Michiganders Never Wanna Leave
There are so many reasons why if you were born in Michigan, you'll probably never want to leave.
These are some of my favorite things about Michigan.