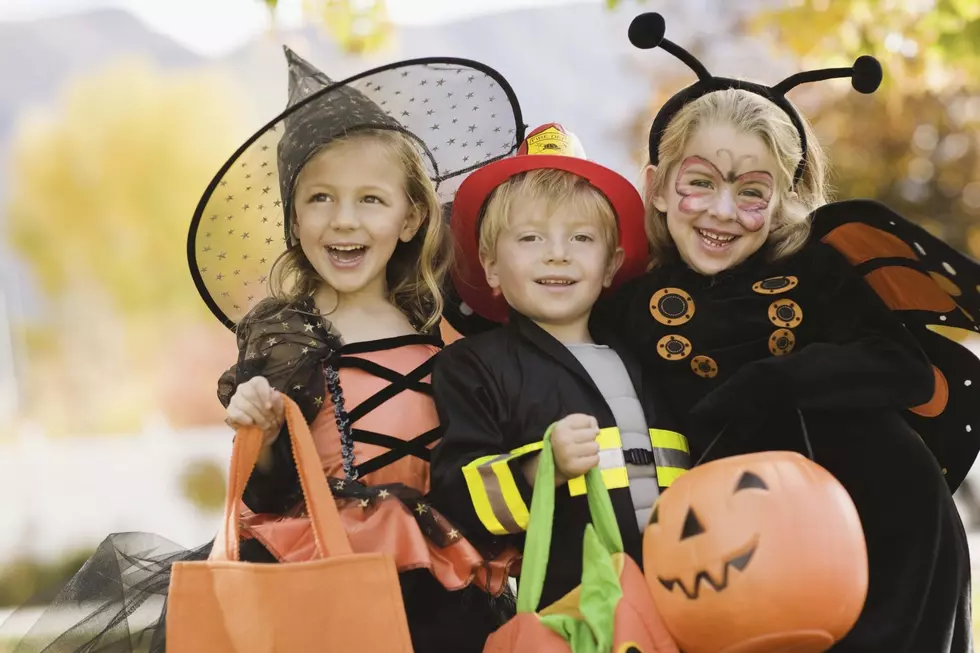 Will Trick-or-Treating Be Banned in MI?
Jupiterimages
Could Michigan really ban trick or treating or basically cancel Halloween? So far none of the states have canceled, but Los Angeles County has said no to door-to-door trick or treating, and through one of our sister stations in New York, there's a rumor that Governor Cuomo is planning at the end of September or beginning of October to also cancel trick or treating.
According to the Niagara Reporter, a "high-ranking Democratic lawmaker" says the Governor "plans to cancel trick-or-treating across the state at the end of September or first week of October." The source says the Governor would use "any new development" to instigate such a move.
If that happens, will Michigan follow suit? Let's hope not.
With the capacity of events capped at 100 people for outside and 10 people for inside events, maybe fall festivals and trunk or treats aren't necessarily going to happen or at least look the same as years before. I do know that most of the area corn mazes and hayrides are still opening, but will be operating differently as they try to keep people socially distanced. Detroit Free Press said that Hallowe'en at Greenfield Village was still scheduled to happen as well.
The best part is that most trick or treating is done outside, which means you interact quickly with masked goblins and princesses or you could always just leave a bowl out in the porch at eerily staring at trick or treaters through the storm door. Also, most costumes are already using a mask, so it's like built-in safety, plus even if the mask isn't perfect for COVID-19 reasons, you can always throw in a face mask as well.
Hopefully, Halloween can be our first real bit of normalcy in a year that has been anything but normal. If we do, and here's hoping we do, still get to enjoy Halloween, Detroit Free Press had a few recommendations to help stay safe:
Stick to outdoor activities — Go to a haunted corn maze rather than a haunted house, unless Gov. Gretchen Whitmer
Limit exposure — Do not use Halloween as an opportunity to widen your social circle. Stick with the people you've been socializing with and have been around.
Wash before wear — If you plan to wear your costume multiple times on different days, disinfect your mask before wearing it.
Map it out — For older kids who want to trick or treat without parental supervision, perhaps make a map to track with whom they're interacting.
Fact check — Get the most recent guidelines on the CDC's website and double check claims seen on social media.
CHECK IT OUT: This 'Church House' Comes With A Private Beach on Lake Michigan