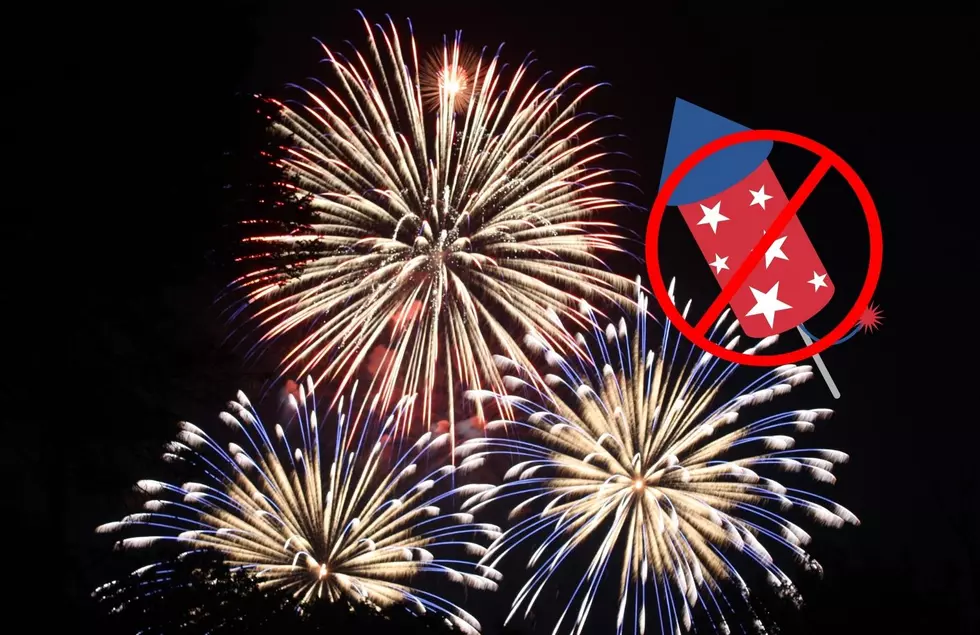 Is It Too Dry To Shoot Off Fireworks This Fourth of July in West Michigan?
Canva
The first half of 2022 came with a ton of snow, rain, and precipitation of all kinds. In fact, April 2022 was the cloudiest on record with 30% cloud coverage throughout the entire month.
So while the dry weather and sunshine in June has been a welcome relief from the cloudy skies we've grown accustomed to this year so far, it's also started to dry up our yards and cause our trees to have drier leaves than we'd like.
While we thankfully aren't currently in a drought, but if it doesn't rain soon with these incredibly hot days, we could soon find ourselves facing the reality of burn and firework bans.
How close to a drought are we?
Currently Grand Rapids is in a rain deficit of 2.3 inches, meaning we have gotten 2.3 inches less rain than we would on average this time of year.
While, that number may seem like nothing much, with the extremely high heat in the 90s, it can quickly dry out plants in your yard including your grass and trees.
How do I protect my yard from fires due to fireworks?
If you're concerned about your yard being a little dry but you still want to participate in the fourth next weekend, you can do a few things. One of the easiest ones is to take your hose and spray down your yard and trees.
While, we all try our best not to hit trees or knock over a firework, accidents happen and having water on these surfaces can slow or stop the possibility of fire.
What should I do if I catch something on fire?
Keep a hose on standby, or a fire extinguisher if you have one. Be prepared for the worst and hope you don't have to use them.
Also, try to shoot off any fireworks on a flat, even surface. While not everyone has access to asphalt, finding a spot that's as secure as possible is important to ensure the best success of your fireworks show.
Have a fun, and safe Fourth of July, and keep an eye on the weather reports to make sure we don't end up in a burn ban situation due to the weather. But thankfully, it looks like we get to still celebrate with explosions this year.
12 Summer Activities Michiganders Love
Summertime in Michigan calls for cookouts, swimming, boating, golfing, and more. You don't have to far to enjoy it - just simply go outside.