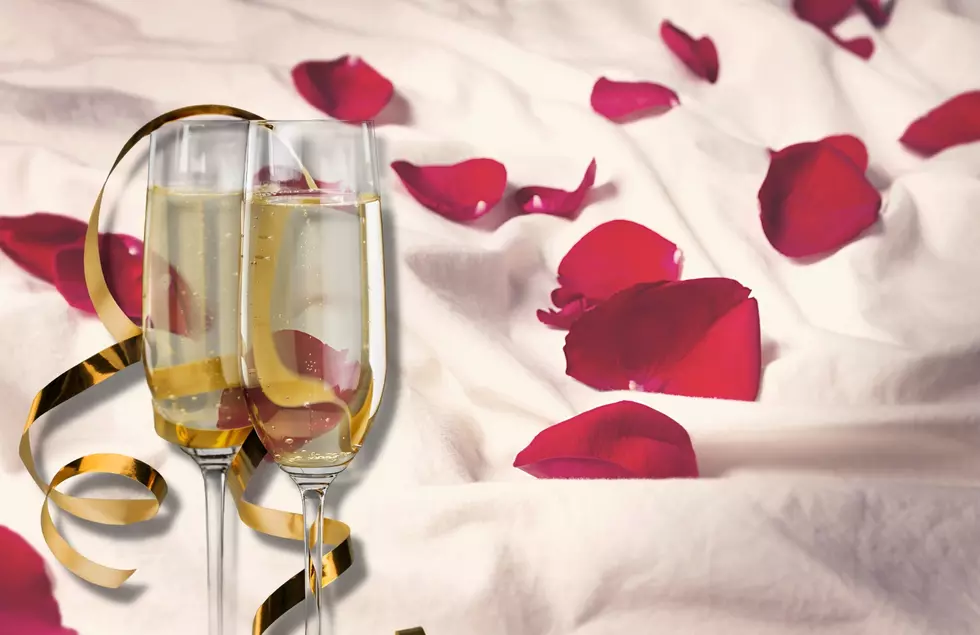 Win Them Over At One of Michigan's Most Romantic Overnight Getaways
Canva
Everyone needs a romantic get away here and there. Maybe you're celebrating an Anniversary, Birthday, Valentine's Day, or you just need to get out of the dog house (I'm not here to judge).
Here are some of Michigan's most romantic getaways from all corners of the mitten state, so you can win over that special someone in your life.
Castle In The Country
340 M-40 South, Allegan
Escape out of the city and get a taste of the country with this 'castle' in the country.
Not only do they offer spa packages and "celebratory" add ons to your stay, you can also pick which specific room you'd like to stay in when you book. Looking for a place with a private hot tub and fireplace? They have several rooms that will give you that home.away from home romantic feel.
Amway Grand Plaza Hotel
187 Monroe Ave NW, Grand Rapids
You don't have to travel far to have a romantic evening, Grand Rapid's most luxurious hotel has a ton to offer you right in your own backyard.
Not only can you enjoy their restaurants and bars on site, they offer a romance package that includes a bottle of wine, gift cards to the in house restaurants, and an extended 1pm checkout (just in case you have a late night...)
Chateau Chantel
15900 Rue Devin, Traverse City
Maybe a romantic wine-themed getaway is exactly what you need.
This Traverse city winery not only offers great day trips, you can make it into a romantic overnight by booking one of the rooms in their bed and breakfast on site. They also offer several add ons to made your room even more romantic like roses, a charcuterie board, and even breakfast mimosas delivered to you as you wake up.
St John's Resort
44045 Five Mile Rd, Plymouth
Looking for something that isn't a chain on the east side of the state? This unique resort might be just what you need.
They're the home to some of the most luxurious weddings in Michigan, so romance is in their business. Saint John's Resort is also home to Five Steakhouse, and has a variety of rooms for you based on your budget.
Bonus: If you're quick: their presidential suite which is over two stories of space and luxury, is still available for valentine's day (as of the time of publishing.)
MGM Grand Hotel
1777 Third Ave, Detroit
Take them out to see the night life or a show in Detroit, then stay in style at one of Detroit's premiere luxury hotels.
Even if casinos aren't your thing, they have luxury dining and spa options on site giving you the chance to really pamper yourself without having to leave to head out into the elements.
An easy win if you're looking for something with a lot of room availability and not too off the beaten path.
Maybe a cabin is more your speed- Here at 12 cozy cabins to visit in Michigan
Winter doesn't have to be all bad thanks to these cozy cabin stays throughout Michigan.