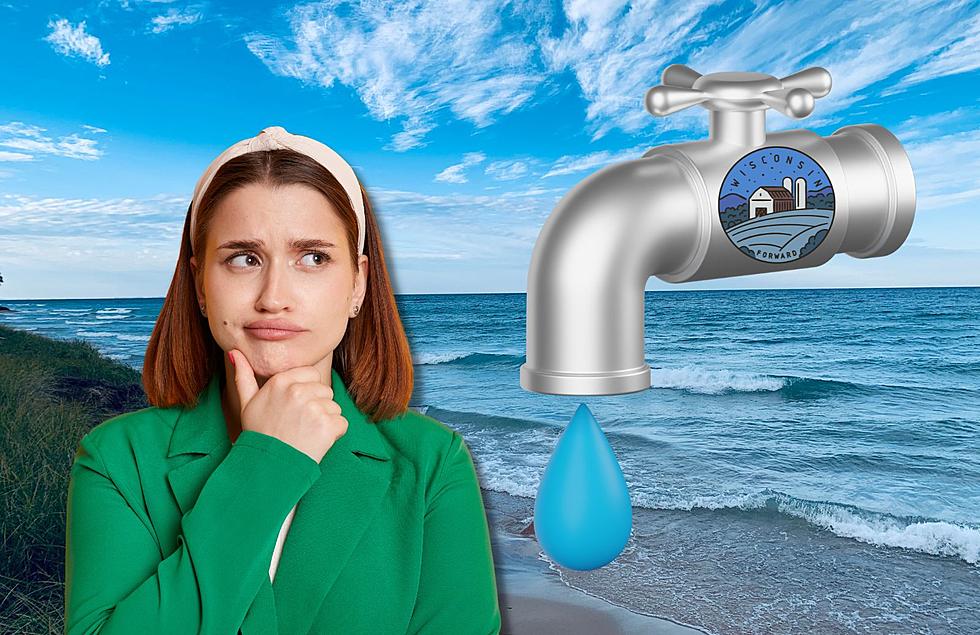 Why is Wisconsin Sucking Up Lake Michigan's Water Starting This Month?
Canva
Have you ever wondered why we don't drink water from Lake Michigan?
It's basically because while it's a big source, it's basically forbidden thanks to a few protection laws.
Think about it this way- If we all were borrowing water from Lake Michigan from across several states, it would probably be less great and more "shallow.". So, we've all agreed to leave it for swimming and not drinking.
So why does Wisconsin get to suck up all of the good lake water from the other side?
After years of striving for approval, a Milwaukee suburb is finally poised to make a significant change in its water supply. The Wisconsin Department of Natural Resources, which just announced that starting this month, the city of Waukesha will begin drawing up to 8.2 million gallons (approximately 31 million liters) of water daily from Lake Michigan to replace its polluted water source.
Waukesha's long-standing issue with contaminated groundwater wells, specifically due to radium contamination, led the city to seek permission from regulators back in 2010 to tap into Lake Michigan as a solution.
Now, with the go-ahead, the city will not only snag a safer and cleaner public water supply but also take eco-friendly steps by returning treated wastewater to the lake through the Root River. This approach is being hailed by the DNR as having minimal net water loss.
With this development, Waukesha is not only addressing its water quality challenges but also fulfilling a court order to find a sustainable solution.
But, it's still weird to see our neighbors across the lake sucking up some of our most precious resource because they weren't responsible with their own options. So, here's hoping they don't muck up Lake Michigan too.
The Top 10 Conspiracy Theories Michiganders Believe
With false information on the rise thanks to social media, these are some of the things that (likely) aren't true that people in Michigan believe.