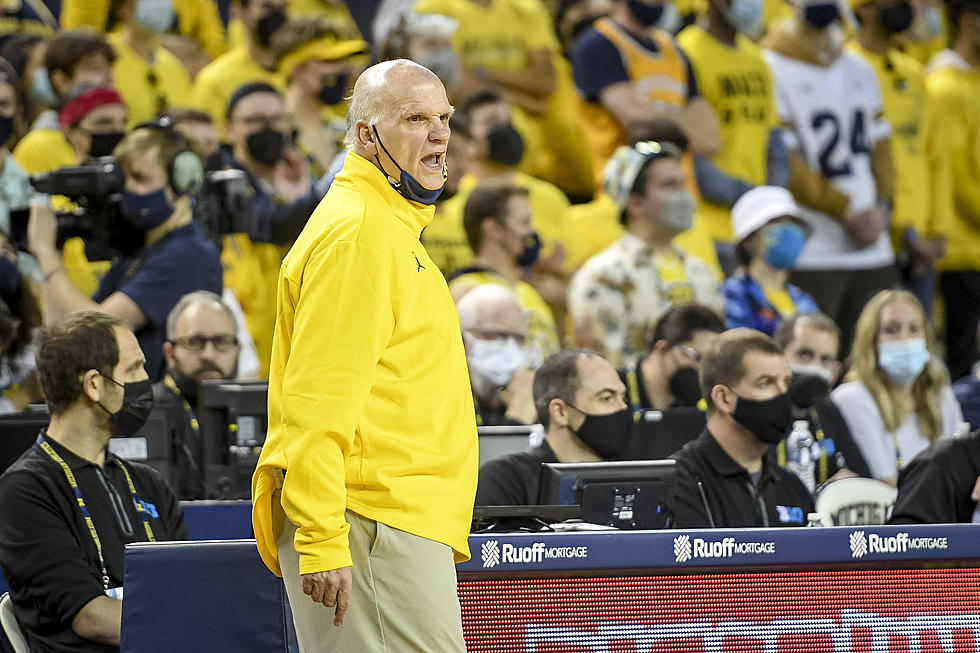 Young Ohio State Fan Trolls UM Coach, He Handles It Like A Champ
Getty Images
Anytime Michigan and Ohio State get together, emotions run high, but when a young fan mocked Michigan interim coach Phil Martelli, he was treated to a self-deprecating joke.
Since the suspension of Michigan head coach Juwan Howard last month, interim coach Phil Martelli has been nothing short of a class act.
While leading the Wolverines to a 3-2 record, including wins over two ranked teams, down the stretch, Martelli has been gracious, complimentary of the team's assistant coaches and praising the players for rolling with the changes.
Martelli was on the sidelines in Columbus Sunday as the Wolverines took on hated rivals Ohio State inside the Value City Arena which was loud and full of hostile enemy fans.
One fan in particular was in Martelli's ear from the opening tip off, and stayed there for most of the game. But Martelli, a veteran of the East Coast basketball wars while at St. Joseph University in Philadelphia, was hardly bothered by the young man, and in fact paid him a compliment after the game.
Asked about the hostile crowd after the game Martelli said:
"There was a kid behind the bench, I don't know if I'll ever see him again but I want to thank him because he kept telling me I was bald. I've gone all this time thinking I had a thinning hair line. The other words he was using with bald, not on a Sunday, pal."
Martelli was also very complimentary of his coaching staff and players after the game, telling them it was his honor to coach them, resulting in this heart warming moment.
Phil then told former OSU great and FOX Sports commentator Jim Jackson after the game, that when you're on the road in a hostile environment, your goal is to "play for the silence", which is what his team did Sunday. Okay, maybe except for the bald jokes.
15 Michigan Counties With the Highest Average Property Tax
These 15 counties in Michigan have the highest average property tax per year, with the highest being just under $4,000.