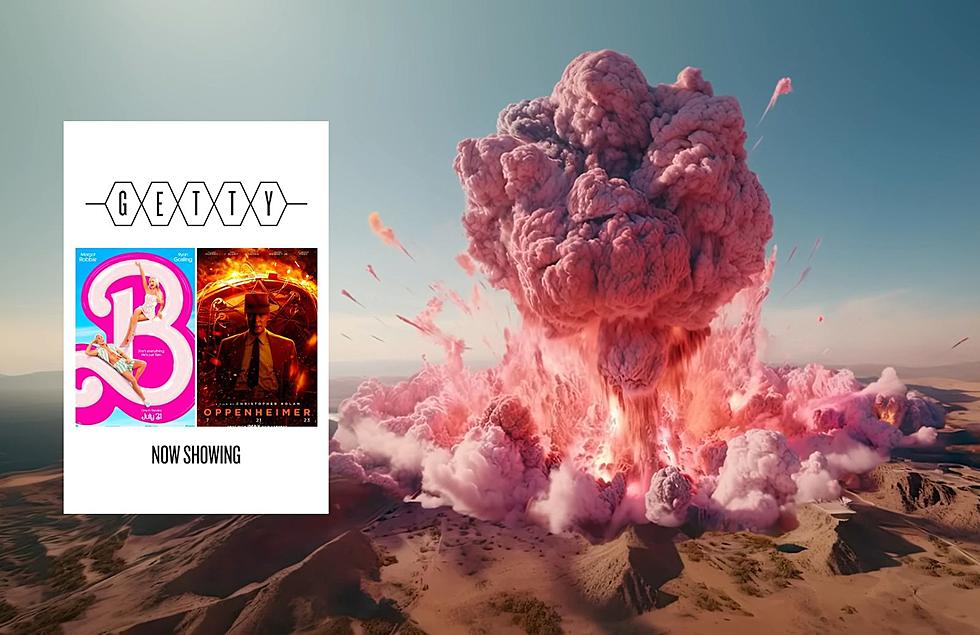 You Can Now Get The Entire Barbenheimer Experience in West Michigan With Only One Ticket
Celebration Cinemas / Youtube
The biggest cinematic event of the summer has been the Barbie / Oppenheimer crossover event.
While Hollywood didn't intend for us all to get excited and watch these two movies back to back, they've been making huge amounts of cash off of the combo, with the Barbie movie reaching over a billion dollars globally earlier this week.
So in celebration of the weirdest movie marathon of all time, Celebration Cinemas is giving you the chance to watch them back to back by only purchasing one ticket.
Celebration Cinemas has added a new screening of both Barbie and Oppenheimer at the Getty Drive-In which will allow you to watch both films back to back from the comfort of your car.
For one price, you can get the full Barbenheimer experience without having to wait between screenings or head to multiple theaters to enjoy, which sounds like the optimal experience.
And the best part? If you're a Celebration Cinemas movie pass holder like I am, you're able to use one of your weekly movie passes to see both films. So, you won't even have to shell out a huge ticket price to catch both of these iconic films in a once in a lifetime run.
And speaking of Oppenheimer, Celebration also announced earlier this week that they plan to extend their IMAX run of the 70mm version of the film for another two weeks until August 31st, so you can still see it in the format Christopher Nolan intended it to be seen in.
Celebration North is only one of less than 50 theaters nationwide that is showing the film in this format, so we're really winning big in West Michigan thanks to these two different types of screenings.
If you want more details, times and tickets you can check out the celebration app or pick yours up via their website.
Movies That Were Changed Due to Controversy
These movies were very famously changed after public controversies.