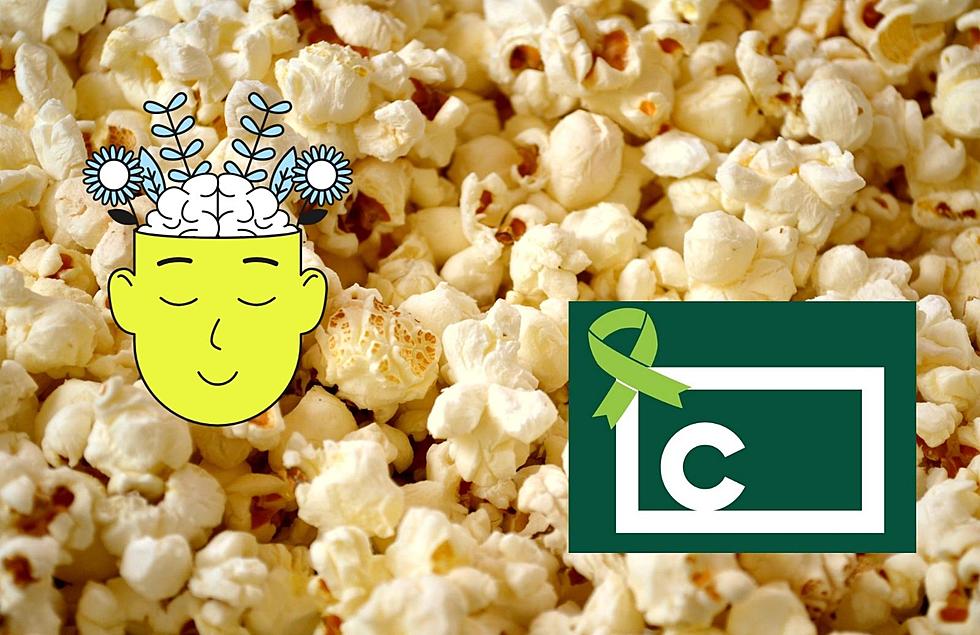 Lights, Camera, Action for Mental Health: Celebration Cinema Supports Mental Health with Donations
Celebration Cinema / Canva
Going to the movies is a perfect escape. It's anywhere from an hour and a half to three hours worth of distraction to make you laugh, cry, or even feel alive. But what if going to see a movie could help someone else who is struggling in the real world?
That's what Celebration Cinemas aims to do with their Lights, Camera, Take Action on Your Mental Health campaign.
For the month of may, the West Michigan movie theatre chain is going to donate fifty cents from the sale of every large popcorn bucket to support local mental health services and advocacy.
It's a perfect time for them to help with this by raising awareness and funds, because May is Mental Health Awareness month here in the United States.
Where is the money going? We already know: a large chunk of it will stay locally with The Hope Network, who they already partner up with for the 1 in 5 mental health run. They say that the popcorn donation funds will go to support Hope Network's outpatient therapy and counseling, their residential programs, and community services that promote mental health throughout Michigan.
They're also spreading the love to a couple of other Michigan mental health organizations including I Understand, The Mental Health Foundation's Be Nice campaign, and Community of Hearts.
And don't worry, you don't have to go to a certain theatre to participate. The campaign will be going on at all ten Celebration Cinema locations in Grand Rapids, Benton Harbor, Lansing, Mount Pleasant, Muskegon and Portage. You can learn more on their website.
Check Out These Michigan Guinness World Book of Records Winners
These world record holders call Michigan their home, and here are the records they broke to make the Guinness Book of World Records.