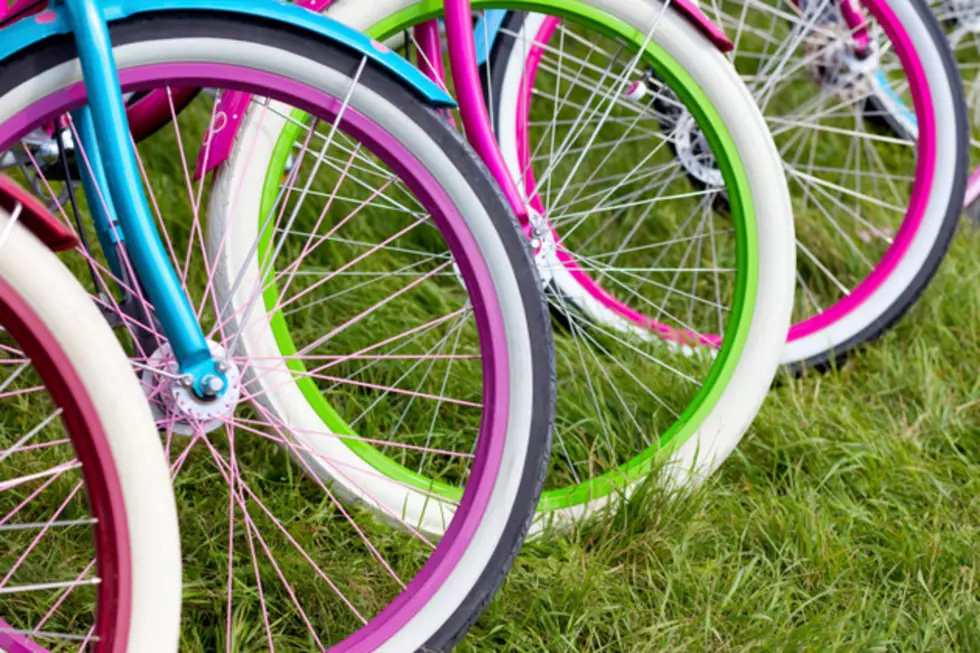 Biking and Busing at ArtPrize
MariyaL/ThinkStock
ArtPrize works to make alternative transportation accessible by offering $5 busing passes, support for bicyclists and more.
$5 ArtPrize Metro Pass
This new pass takes place of the wristbands used at ArtPrize in prior years. The Metro Pass gives unlimited rides on the Silver Line and 10 free rides on all of The Rapid's fixed routes during ArtPrize. Purchasers also receive an ArtPrize Event Guide. Guides and passes are on sale at seven area Meijer stores, which also serve as Park & Ride locations. They will also be available at the ArtPrize HUB and Voting Sites.
"With box fares at each station and countdown clocks to tell you exactly when the next bus is coming, the Silver Line offers an easy way to get around downtown quickly, even during the height of the ArtPrize bustle," commented Todd Herring, ArtPrize Director of Creative and Communications. "Nearly 250,000 rides were provided to ArtPrize visitors who took advantage of Grand Rapids' public transportation systems during last year's event."
Biking
Bike valet services will be available at the ArtPrize HUB at 41 Sheldon Boulevard SE. The service will be available during official ArtPrize hours. ArtPrize volunteers will help keep visitors' bikes safe. Additional bike corrals will be available at the Hospitality Center at 40 Pearl, the Clubhouse at 50 Louis, and the Volunteer Lounge and Access Art Lounge at 50 Monroe. Those bike racks will be unattended. Locks are encouraged.
ArtPrize is September 23 to October 11, 2015.