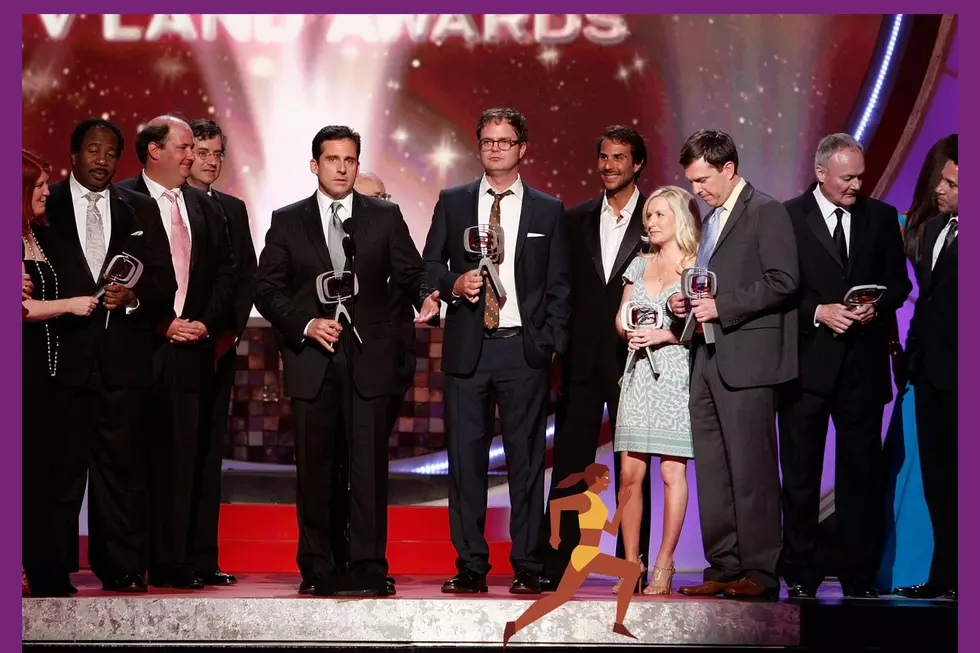 Do You Love "The Office"? A 5K Fun Run is Coming to GR
Canva & Getty Images
The Office is a beloved show by many. The show was structured as a mockumentary that followed a group of office workers at the fictional Dunder Mifflin Paper Company. Many legendary actors were a part of this cult classic, such as Steve Carell, John Krasinski, Rainn Wilson, Leslie David Baker, Craig Robinson, and Mindy Kaling.
When it was pulled from Netflix, it was a devastating day for fans. However, if you have a deep appreciation for the show, there is an event in Grand Rapids for you!
On September 3rd, 2022, you can join the first-ever Grand Rapids Super Ultimate Office Fan Fall Weather Kickoff 5K Fun Run Event!
The event will begin at the lodge at Grand Ravines Park North. Make sure to check in for the race starting at 9:00 AM because the race will start promptly at 9:30 AM.
During this 5K Fun Run Event, fans will be able to re-live "The Office episode" "Fun Run." During this particular episode, Meredith get hits by Michael Scott's car and break her pelvis. According to the official website, contestants will "help us donate a $340 dollar check to a 'Rabies Doctor'/nurse, Jim and Pam will buy a lamp, and Michael will suffer his way to the finish line due to his alfredo illness."
Luckily, this event will be a loop course and only 5 kilometers long! Make sure to wear your favorite The Office-themed costume to have the full effect.
How much does it cost to register for the run?
As of June 16th, all levels for registration are discounted. For all the kiddies ages 3 to 12, it originally was $25 but it is $20 to join in the fun now. For students ages 13 to 22, the cost was $35 but it is now $25. For all adults, the price was $45 but you can register for $35. All participants will receive a custom t-shirt, a custom medal, and a custom bib.
Do I have to run?!
Do not fret! The team has thought of everything. There are three categories depending on your intensity. You can pick what character (and speed) you want. All runners are considered Toby and Michael from the show. If you do not want to run but not walk, you could fall in the Dwight and Angela category as a jogger. Last but certainly not least, for all walkers, you would be considered Jim and Pam.
Are there any prizes for the winners?
Of course! All prizes are gimmicks you will recognize if you are a super fan of the show. The third-place winner will win 12 Office-themed fan buttons. The second-place winner will receive a stapler in jello soup. Lastly, the first-place winner will receive a custom office sign and the coveted Dundie!
The 2022 Izzo Legacy 5K Race