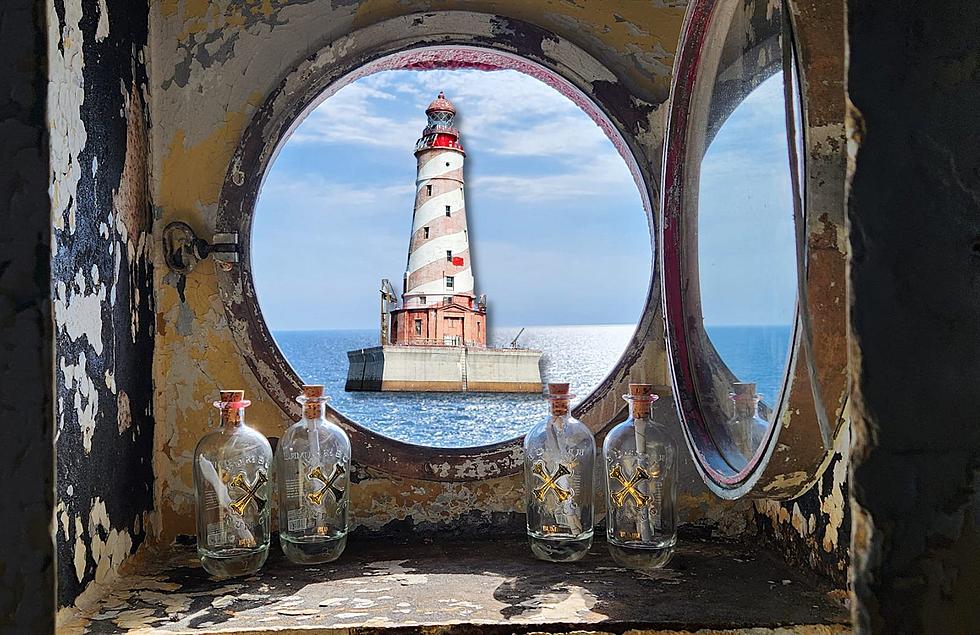 Find A Bottle, Win A Stay In One Of Michigan's Most Beautiful Lighthouses
White Shoal Light Historical Preservation Society on Facebook
You always hear stories of messages in bottles being tossed out to sea, but have you ever found one yourself?
You may think "Of course not, I spend most of my time hanging out on the shores of Lake Michigan, not the ocean", but you are selling your chances short.
A Michigan family has tossed a few bottles with a special surprise into one of the Great Lakes in hopes of giving you the chance to win a once-in-a-lifetime stay.
The descendants of the former keeper of the White Shoal Light, a lighthouse situated between Michigan's Upper and Lower Peninsula, have tossed four bottles into Lake Michigan in hopes you'll find them and redeem them for a stay at the lighthouse.
The lighthouse is already a popular destination stay, and is booked solid for the rest of the year, so winning this contest may be your only chance to get to stay in the near future, and it will save you a ton of cash too - since the average stay is $1500 a night.
If you find one of the bottles, you have your chance to win one of these prizes:
Two of the bottles offer a three-night overnight stay for one person in the twin bedroom.
One will offer you a three-night overnight stay for two people in the queen bedroom of your choice on Deck 3 or Deck 6.
The final bottle has a three-night overnight stay for a max of five people to occupy both of their queen bedrooms as well as the twin bedroom.

The bottles are already in Lake Michigan and have been since September 4th, so you'll want to keep an eye out to see if you spot one of them for this incredible opportunity.
And if you don't find one for a year or two, don't panic- the offer doesn't have an expiration date. Good luck!
WOW! Own & Make This Northern Michigan Lighthouse Your Home
It may not be your dream home, however, it is definitely a Michigan thing. See it, here.