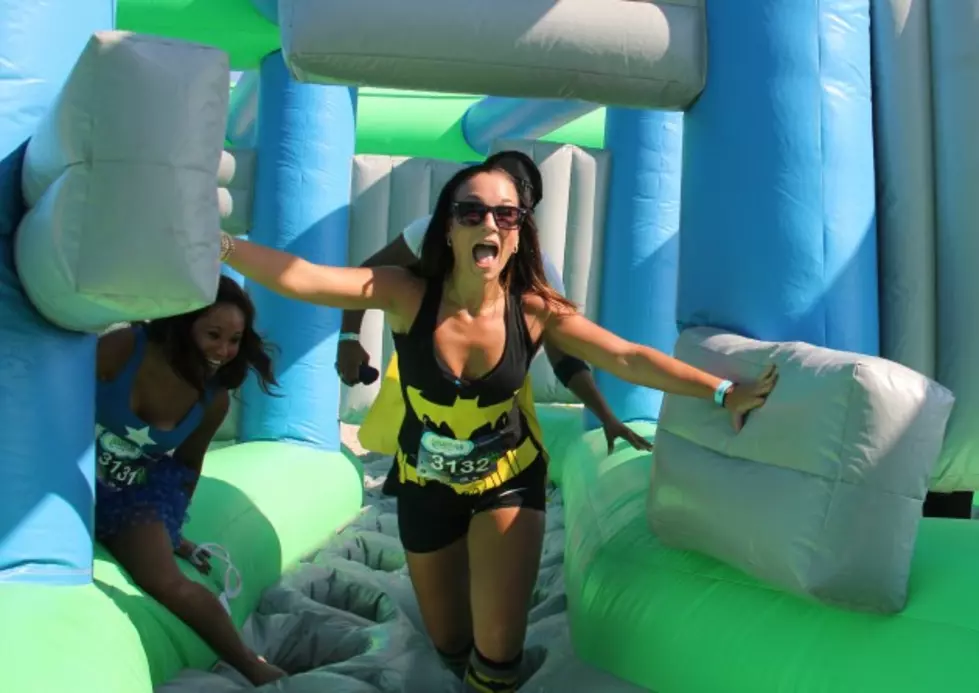 Insane Inflatable 5K Grand Rapids Coming to Millennium Park Adds Second Day in Mid-August [Video]
Townsquare Media
The Insane Inflatable 5K -- a dynamic fun run series comprised of inflatable obstacles -- coming to Grand Rapids at Millennium Park is now on Aug. 15 and 16.
The second day was just added because of local demand.
The 5-kilometer (3.1-mile run) isn't focused on running. Instead, it's about having fun negotiating oversized inflatable obstacles on a challenging course requiring imagination, creativity and a heaping helping of insanity.
The event is for competitive runners wanting a different kind of challenge, weekend warriors seeking the next great obstacle course and armchair athletes desiring something fun and new. Children can take part, too, with the suggested minimum age 8 years old and the minimum height requirement 3 feet, 6 inches tall.
The 11-plus inflatables range in size and complexity. They include Pure Misery, a 100-foot obstacle testing strength, agility, flexibility and endurance; Jump Around, with more than 70 feet of bounce pad; and Vertigo, where participants climb atop the six-story-tall structure and slide down to finish the race.
Insane Inflatable 5K Grand Rapids will also include enjoy games, food, beverages, merchandise and swag from local vendors and sponsors. A portion of proceeds will go to a local charity.
The Insane Inflatable 5K Grand Rapids will open at 8:45 a.m. EDT Aug. 15 (a Saturday) and 9 a.m. EDT Aug. 16 (a Sunday). On Aug. 15, there are 12 waves of participants in half-hour increments running through noon EDT starts. On Aug. 16, there are seven waves in half-hour increments running through 11:30 a.m. EDT starts.
The registration fees, which include an event t-shirt and medal on completion, are:
$52 for advance registration through April 17.
$54 for advance registration April 18 through May 29.
$59 for advance registration May 30 through June 26.
$64 for advance registration June 27 through July 10.
$75 for registration on Aug. 15 and 16, the days of the event.
Check Out the Insane Inflatable 5K
Check Out the Insane Inflatable 5K Obstacles