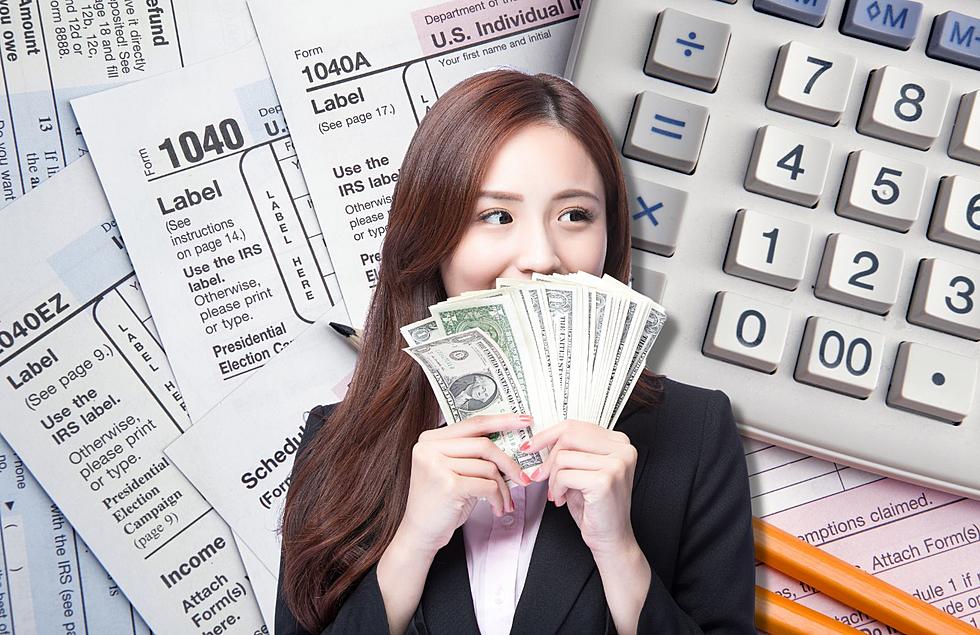 Are You One of the Michiganders Owed Money From the IRS?
Canva
Tax season is upon us, and for a lot of Americans it can be really stressful trying to figure out if you're going to get a refund, or if you're going to owe a stack of cash to Uncle Sam.
But maybe all of that dread could end up being good news for you. The IRS has issued their yearly reminder to taxpayers that they need to come claim their old tax refunds.
How do I find out if the IRS owes me money?
Good news- you have until the July 17th deadline to find out if you're owed money by the IRS. They say that they have $1.5 billion dollars in unclaimed refunds from 2019 that are waiting to find their way home.
In fact, they say the average claim is worth $843, which would be really helpful for a lot of people going into the summer months.
If you want to see if you're owed money, it's simple: did you file taxes for 2019? If the answer is no- great news, this could mean you. However, they do warn that if you haven't filed for 2020 or 2021, and owe money, your refund could be held.
Why do they think a lot of people missed their 2019 taxes? The Pandemic:
With the pandemic taking place when the 2019 tax returns were originally due, people faced extremely unusual situations. People may have simply forgotten about tax refunds with the deadline that year postponed all the way into July.
So check your records, and see what you may be owed by the IRS. It's important to keep up with your taxes for a lot of reasons, but mainly so you don't miss out on money you're owed like this.
Michigan Celebrities First Jobs
Before they became famous they had regular jobs just like us.