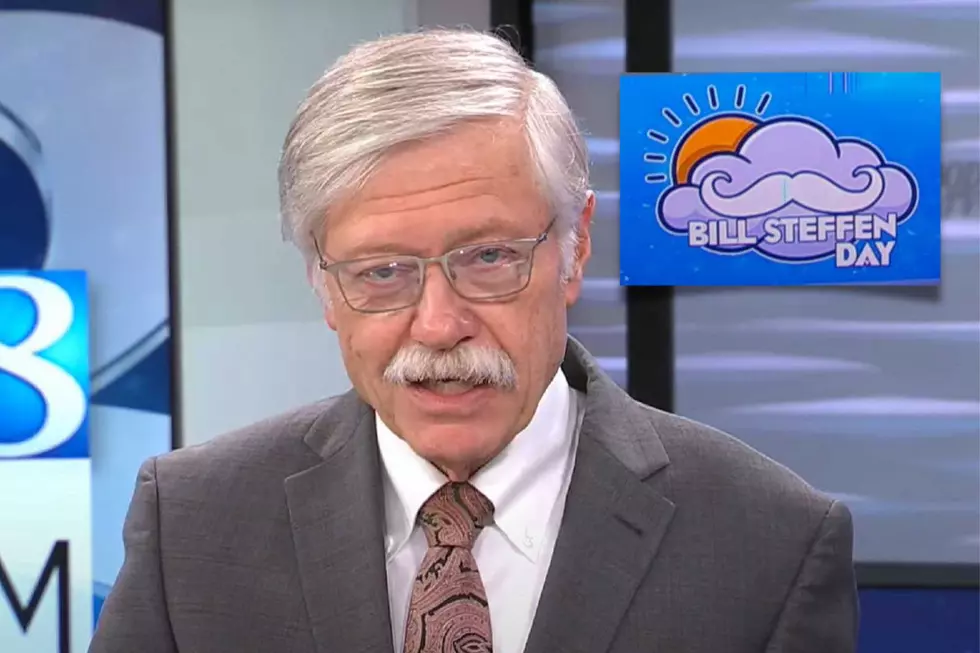 Monday, November 28th was "Bill Steffen Day" in Grand Rapids
Photo: WOOD TV8 via YouTube
Meteorologist Bill Steffen has been on our televisions for over 40 years. He made his West Michigan weather forecasting debut on WZZM TV-13 back in November of 1974. Years later, in 2001, Bill made the move to WOOD TV-8.
Who would have thought that an 8 year old Boy Scout who set up a weather station in his backyard in Winnettka, Wisconsin would end up having his own special day decades later in Grand Rapids, MI
Monday, November 28th, 2022 was officially proclaimed "Bill Steffen Day" by Grand Rapids Mayor Rosalynn Bliss. Bill was honored for his many years of service not only on television, but also online, and his several contributions to the West Michigan community.
Along with it being "Bill Steffen Day", Bill was also honored for his 48 years of service to the viewers of West Michigan with a Certificate of Special Senatorial Recognition by Senator Gary Peters.
In July of 2021, Bill took on a new roll at WOOD TV-8 as Chief Meteorologist Emeritus. His new duties at the time included doing the weather on News 8 at 6, 10, and 11 pm on the weekends.
With the hiring of TV-8's newest meteorologist Blake Harms, Bill will be stepping back even more to enjoy time with his family and traveling. Bill will continue to write his Bill's Blog, which has been doing for 17 years. He will also be debuting on a new segment on Monday afternoons during News 8 at 4 pm called "Man Cave Mondays", reliving West Michigan weather history.
Here is the video of Bill being presented his awards on WOOD TV on Monday...
Here is another video that takes a look back at Bill's weather forecasting career...
Congratulations Bill! You have are an inspiration to many of us in the broadcasting industry. Bill is truly one of the best, and I personally feel honored to consider him a friend. Well done Bill!
KEEP READING: Get answers to 51 of the most frequently asked weather questions...