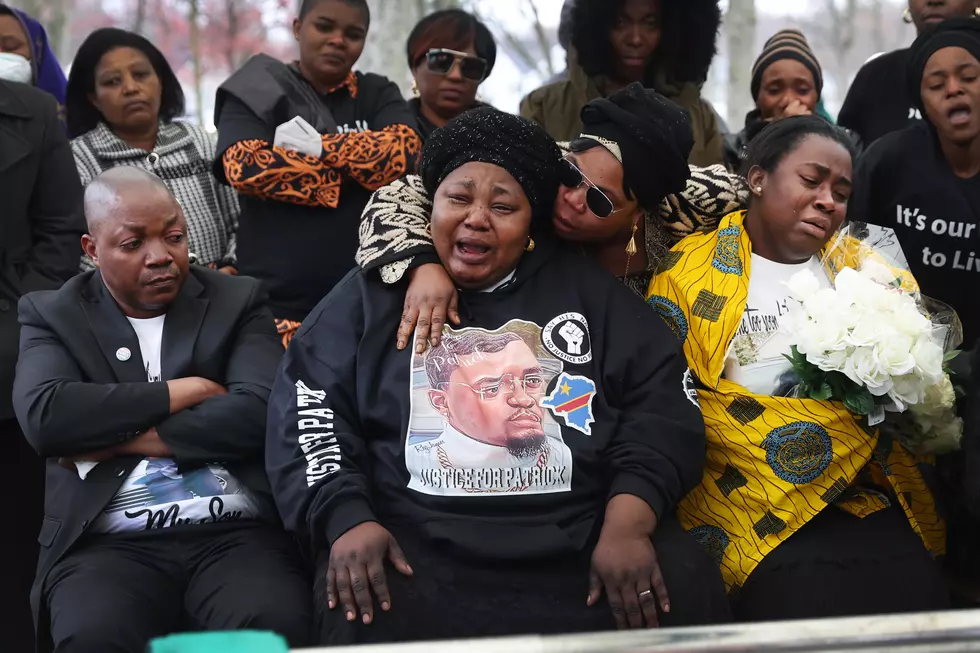 Justice for Patrick Lyoya [OPINION]
Getty Images
It has been almost two months since 26-year-old Patrick Lyoya was shot and killed by a Grand Rapids police officer on April 4. During a traffic stop, Patrick's life was taken and many people, including myself, are calling for justice for the Lyoya family.
Officer Christopher Schurr pulled Lyoya over for an allegedly unregistered license plate. Once he was pulled over, Lyoya attempted to run, causing an altercation that resulted in Lyoya's death by a gunshot to the back of the head. At the time of the attempted arrest, Lyoya had three outstanding warrants and an autopsy revealed his blood-alcohol content was more than three times the legal limit.
Christopher Schurr was placed on paid leave and suspended his police power following the shooting.
On June 8th, Attorney Ven Johnson, who is a part of the Lyoya family legal team, confirmed that the Kent County Prosecutor Chris Becker would announce the decision on whether the Grand Rapids Police Department would be held accountable for Lyoya's death. This news follows Becker requesting guidance from outside experts before making the decision that was announced today.
After watching the footage and researching the case, it brought me to tears because it felt like my own brother could have been Patrick Lyoya. While I have never met Patrick or any member of the Lyoya family, as a Black woman, this tragedy was heartbreaking.
Patrick Lyoya was a refugee from the Democratic Republic of Congo. Currently, Congo is in a state of genocide. Sources say between the years of 2021 and 2022, "the attacks have killed 629 and injured 321 (not including rebel casualties)." Patrick Lyoya and his family fled to the United States to seek refugee from the devastation in their home country, only for Patrick's life to be taken in a similar fashion. Knowing this information brings me so much pain since he was only trying to be a source of optimism to his loved ones.
According to the Washington Post, a fellow Congolese refugee and family friend, Patient Baraka stated that Patrick's "biggest dream was to be able to purchase a home for his mom or build a home for his mom so she could be able to say, 'My son, I brought you to America and now — And that's why the family are so broken. Because he represented hope for them."
The final verdict is Officer Christopher Schurr has been charged with one count of second-degree murder for the shooting of Patrick Lyoya.
Although this charge is a step in the right direction, justice has yet to be served for the Lyoya family.
My thoughts and prayers are with the Lyoya family and anyone who was affected by the loss of Patrick. I am truly and deeply sorry. I wish I could take your pain away.
Opinions expressed in the post above are those of Mix 95.7's Lisha B. and does not necessarily reflect the views and opinions of the station or Townsquare Media. 
Justice for Patrick Lyoya
The verdict for the death of Patrick Lyoya has been announced.