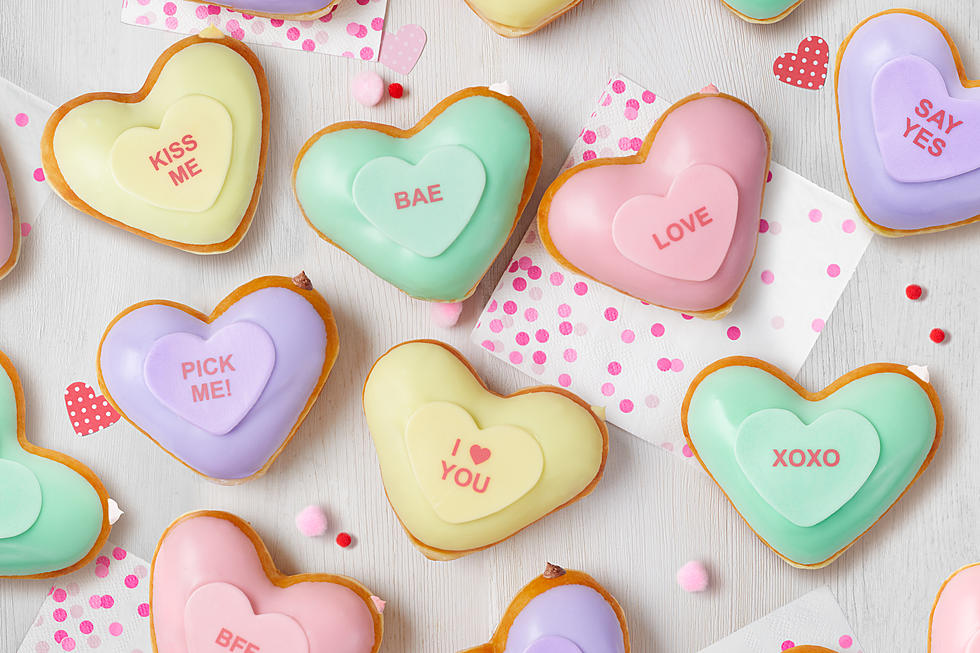 Krispy Kreme's Conversation Heart Doughnuts are Back!
Courtesy of Krispy Kreme via Business Wire
This Valentine's Day, show someone how you feel about them through a box of doughnuts that'll do the talking for you.
2019 was the first year in over a hundred years that the Sweethearts Heart Candies weren't available after the company declared bankruptcy. That's when the heroes at Krispy Kreme threw on a cape and introduced Conversation Doughnuts to America. Not surprisingly, they were a total hit, so the company has brought them back again for 2020.
Between now and the 14th, you can stop at Krispy Kreme and get a doughnut or [even better] a dozen. They come in 4 colors and 4 different flavors -- Strawberries & Creme, Cake Batter, Chocolate Kreme, and Original Kreme. There are also 24 messages to choose from including classics like "Pick Me" and "I ♥ U" or you can be "So Extra" and give someone a "BAE" doughnut.
Not only that, but these doughnuts are totally adorable and perfect for the Gram.
Even if you don't have a Valentine this year, you can always TREAT YO SELF!