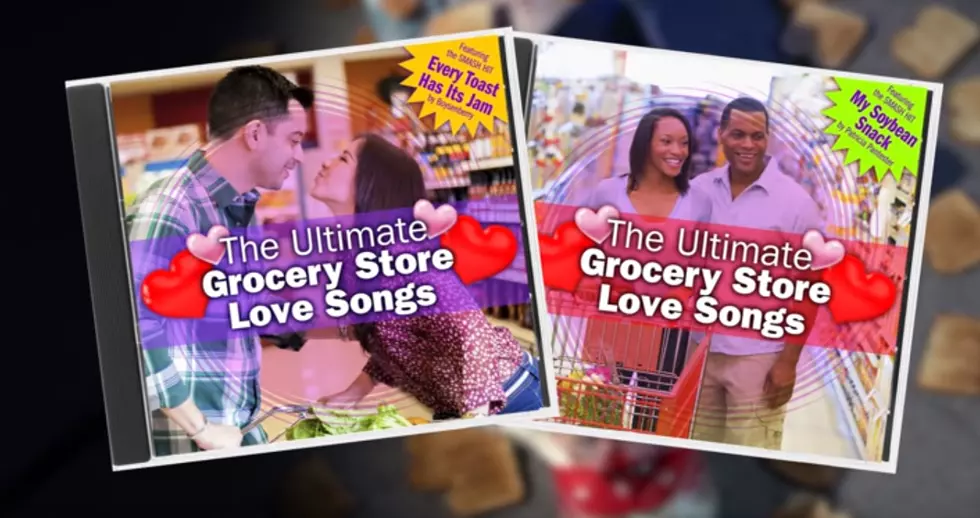 Meijer's Hilarious Commercial for Valentine's Day [Video]
Meijer via YouTube
Remember the late nights you suffered insomnia and there was nothing on TV so you watched countless hours of infomercials, like the ones where they tried to sell you a stack of CD's full of your favorite love songs of all time? Well, Meijer may have just compiled the best ones yet.
In a new commercial, Meijer parodies all of those cheesy love songs from the 80's and 90's into one amazing CD: "The Ultimate Grocery Store Love Song Collection." It kicks off with a fake Bret Michaels playing the guitar and singing Every Toast Has its Jam instead of Every Rose Has its Thorn. He's even strumming the toast with a knife.
My favorite, though, has to be the lyrics to Hey Chili by Baloney Basil.
Hey Chili, you so hot, you so hot, I sweat a lot... Hey Chili!"
24 delicious love songs are included on this CD that will make you fall in love with food all over again. I'm especially looking forward to The Way You Cook Tonight by Tony Benedict or the infamous My Artichoke Heart Will Go On by Celine Dijon.
Meijer posted the video along with a caption "Food is our true love." Me too, Meijer. Always and forever. FOOD ♥
side note: MAKE SURE TO CALL THE NUMBER AT THE END OF THE VIDEO!