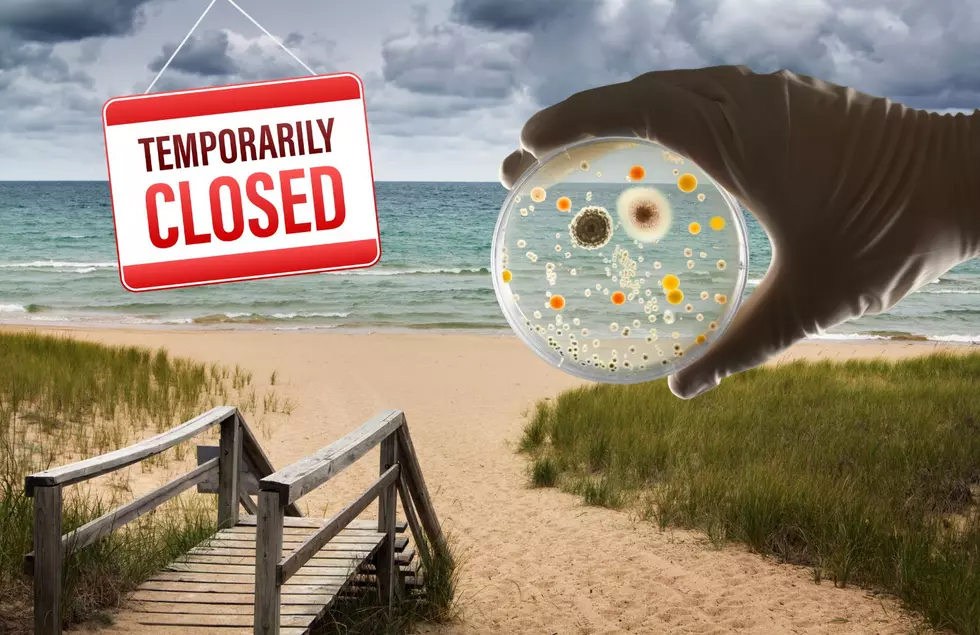 Don't Swim In These Michigan Beaches That Have High Levels Of Bacteria
Credit: Canva
Growing up in Michigan my dad used to take us swimming and fishing on the weekends which explains my great love for pretty much anything water-related.
The state of Michigan has tens of thousands of miles of rivers and streams. With that much water, it means you're never more than 6 miles from a body of water or 85 miles from a Great Lake. Sometimes those waters become unsafe with high levels of bacteria or other pollutants and need to be closed for public safety.
Michigan Beaches Closed Due To High Levels Of Bateria In The Water
Until recently I had never heard of the Michigan Department of Environment, Great Lakes, and Energy (EGLE). I come to find out that one of the ways they help keep Michiganders safe is by testing public and private beaches across the state. When unsafe levels of E-Coli are found in the water they issue contamination advisory and close beaches if necessary.
What Are Safe E-Coli Levels
According to EGLE The daily geometric mean of these three samples must be below 300 E. coli per 100 milliliters (ml) of water for the water to be considered safe for swimming. Sometimes one or two of the samples may be above 300, but the daily geometric average is below 300, so the water is not in violation of the water quality standard
Michigan Beaches Closed / Under Advisory As of June 20th, 2022
You can check the Michigan BeachGuard System anytime for the latest information on Michigan beaches including water quality sampling results and beach advisories and closures.
7 Fantastic Michigan Beaches That are Worth a Road Trip
Michigan is known for its beautiful beaches. If you are looking for a new spot to visit this summer, here are a few suggestions for you.
Michigan Mansion For Sale Comes With A Private Beach
This Michigan mansion in St Charles sits on 15 acres and includes its own beach, as well as a dock with a diving board, horseshoe pits, basketball court, tennis court, shuffleboard and so much more. Check it out!