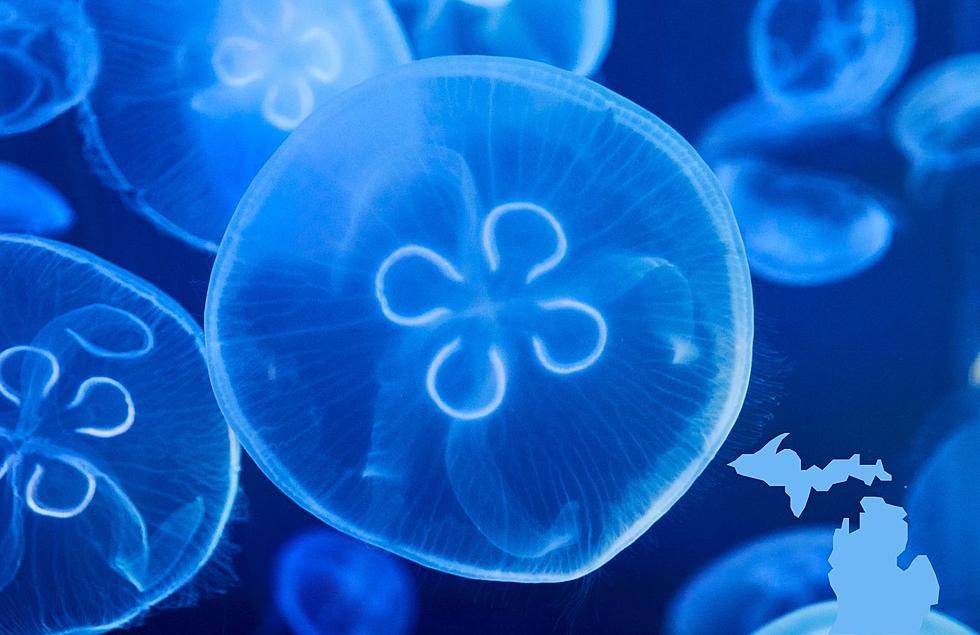 No Joke: Jellyfish Can Be Found In Michigan's Freshwater Lakes And Streams
canva
I remember growing up having an irrational fear that one day I'd find myself in the ocean surrounded by a giant school of Jellyfish.
I wondered what I would do if I got stung.
Would someone nearby pee on my leg to stop the burning?
30 years later and I started to ease into a sense of relief that it would never happen to me living in Michigan, but I recently found out about Freshwater Jellyfish and that they can be found in Michigan.
Don't Freak Out: There Really Are Jelly Fish In Michigan Waters
Where Do Freshwater Jellyfish Come From: Freshwater jellyfish, also known as craspedacusta sowerbyi, are native to China's Yangtze River.
They were first found in Michigan in the 1930s and have since been spotted in many places across the state.
What Do Freshwater Jellyfish Look Like
Freshwater jellyfish are small, measuring only about the size of a dime.
They have a transparent, bell-shaped body with four long tentacles that trail behind them.
Where Are Freshwater Jellyfish Found In Michigan?
Freshwater jellyfish are found in most Michigan lakes and streams.
They prefer calm, clear water and are most commonly seen in late summer.
Do Freshwater Jellyfish Sting?
Freshwater jellyfish are not harmful to humans and do not sting.
They feed on small aquatic organisms, such as plankton and small fish.
While freshwater jellyfish are not harmful to humans, they are an invasive species and can disrupt the natural ecosystem of Michigan's lakes and streams.
If you spot a freshwater jellyfish, it is recommended that you report the sighting to the Michigan Department of Natural Resources.
12 Famous People Who Were Born Or Lived In Grand Rapids.
They might have been born in Grand Rapids or lived here for a short time but definitely left their mark. Let's check out 12 famous people who were born or lived in Grand Rapids.
25 Things Michigan Is Known And Famous For
Michigan is known as the Motor City and is home to Motown. But that just scratches the surface of what the Mitten state is known and famous for.
Travel Channel's Top 10 Michigan Cities To Visit
The Travel Channel created a list of the 10 cities in Michigan that everyone should visit at least once.