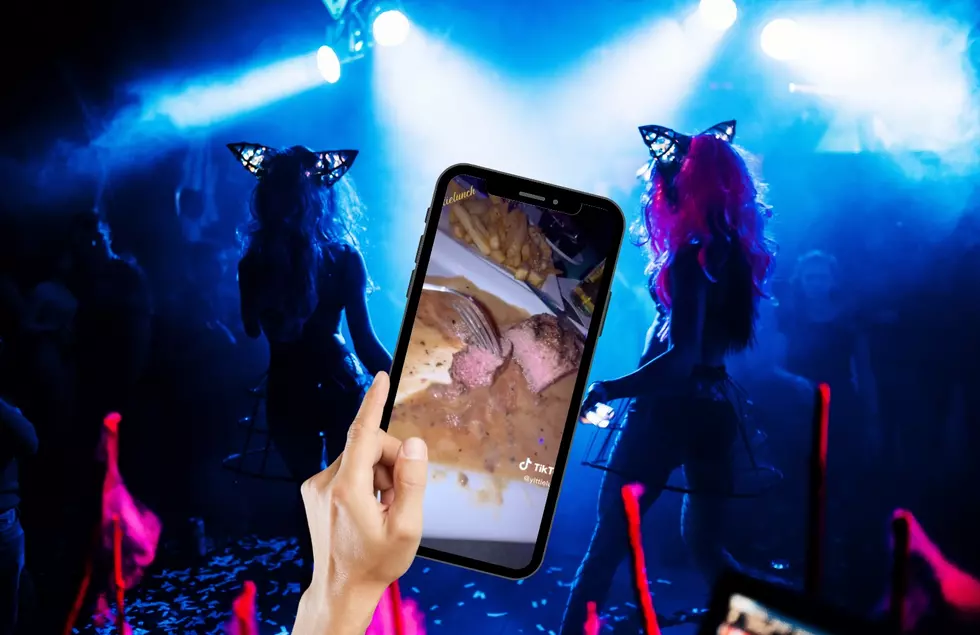 One Man's Bizarre Attempt To Eat Lunch at Every Strip Club in Detroit
Canva / Yittielunch on Tiktok
Some would argue that this Detroit based Tik Toker is doing the "lords work" while others may say it's the work of the devil. But all I know is that I'm surprised at the high quality meals you can get while enjoying a show at lunch time in the east side of the state...
I guess I would have assumed you may only have one or two options when it comes to grabbing a lunch at the club on a weekday, but so far his account which has over 15,000 followers, has visited 9 unique destinations and given honest ratings on their food fare.
You might think that these videos would be a little not safe for work, but the unnamed man behind "Yittie Lunch" keeps it pretty classy, and his videos are on par with a lot of the other food critics you may spy on your for you page. Although every once in awhile you might see a dancer in the background, so maybe watch these then you're not surrounded by sensitive eyes.
How many strip clubs offer lunch in Detroit?
I did a quick google search, and it appears around 15-18 adult entertainment venues in Detroit offer some sort of lunch option.
While, I can't personally confirm if all of these are actual lunches and not a sack lunch, that's why we have our hero behind the camera. However, I have to give credit to one of his most recent videos from when he visited The Players Club, located at 3321 East Jefferson Avenue.
I'm not going to lie, that steak looks fire considering where you're ordering it.
Like, can I go and ask to be sit in the corner looking the other way? I don't want to get in trouble with my bosses.
Either way, this man is doing the hard work so we don't have to. And for that, we salute him.
16 Famous People From Detroit and What Their Net Worth is Today
The great state of Michigan has produced a lot of notable people and famous celebrities. Check out who they are and what their net worth is today here.