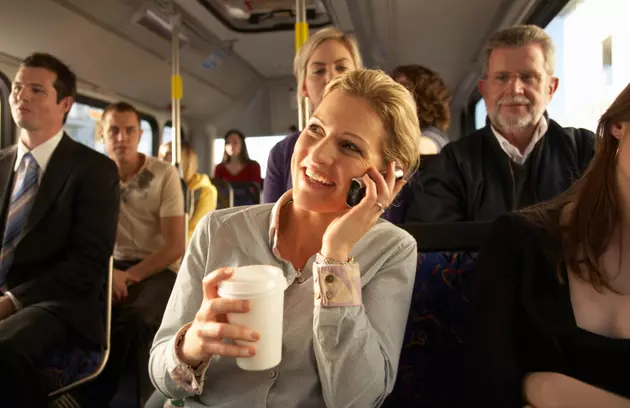 Rude Phone Behavior in Public
Toby Burrows/ThinkStock
We live in a world where we can't live without our phones. Everyone is constantly on their phone, but there is a time and place to text and check our e-mails. Sometimes we just need to put the phone down and have some real human interaction.
PR Newswire released a study done by travel sites, Expedia and Egencia, on cellphone related behaviors. The top finding was that our smartphones are our biggest travel companions.
Travelers now consider it to be the single most indispensable item they carry with them when they travel, ahead of their toothbrush, deodorant and driver's license."
No surprise there, but the study also found the rudest things people do on their phones in public. Here are the top 10:
Playing music, games, or videos without headphones.
Taking calls on speakerphone.
Taking photos or videos of strangers.
Taking a call while you're eating at a restaurant.
Having your notifications/alerts on a loud setting.
Using your phone at the movies.
Taking video calls.
Taking pictures of your food.
Entertaining your kids with games or videos.
Having a visible fitness tracker under your clothes.
What is your cell phone pet peeve?