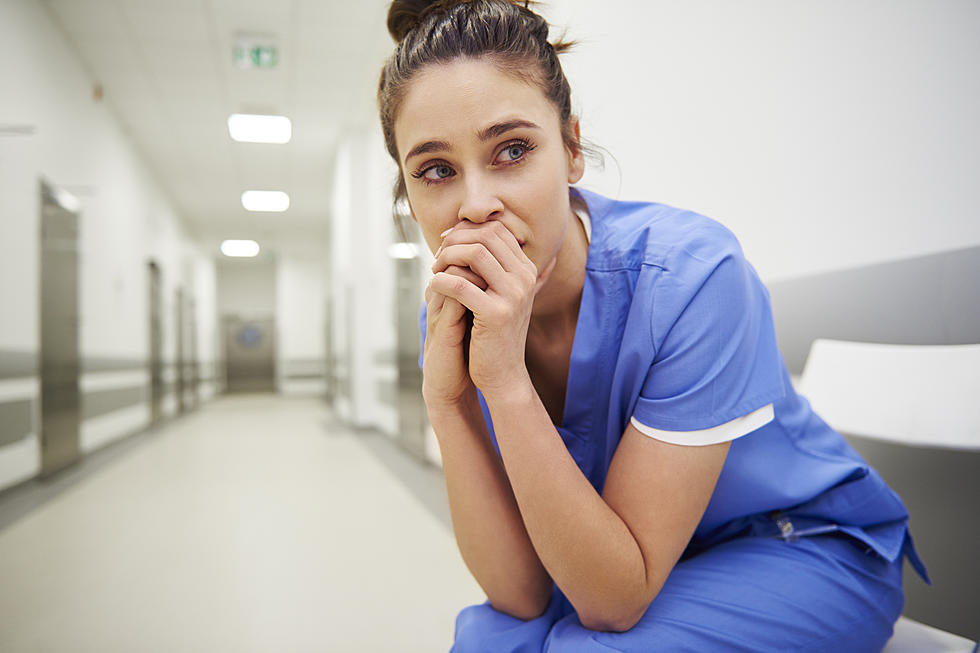 Spectrum Health Reports Rise In Attacks On Healthcare Workers
Getty Images/iStockphoto
Spectrum Health is reporting a 200% increase in attacks and threats against its healthcare employees since the beginning of the pandemic.
The disturbing news is a direct result of the COVID-19 pandemic and the precautionary measures that Spectrum Health has put in place to stop the spread like masking and restricting visitors.
Cases and hospitalizations for COVID-19 are back on the rise in West Michigan and Spectrum Health has over 200 COVID patients currently hospitalized.
Chief Medical Officer Dr. Joshua Kooistra spoke with WZZM 13 and said "As the number of cases increases, then we impose further restrictions like visitor restrictions or masking requirements, the incidents do seem to correlate with those surges."
Pre-pandemic, the hospital system estimated about 100 assaults per month on workers and now estimate that number to be about 300 per month. The types of assaults can range from physical violence to threatening behavior against workers.
This type of behaviour from patients and visitors isn't exclusive to Spectrum Health or West Michigan as violence against nurses and healthcare workers has been on the rise across the country since the pandemic began.
The increase in violence has an already stressed staff feeling even more anxiety.  Spectrum Health has issued panic buttons to staff to help alleviate some of the pressure they are feeling from the increase in threats and violence.
Dr. Kooistra hopes that people realize that the added pressure on healthcare workers might directly affect the quality of care they are able to give to their patients.
The long and short of it is, that whether or not you agree with masking mandates or visitor restrictions, these healthcare workers are trying their best to give high quality care to all of their patients during these difficult times.
Feel Good Photos From Around West Michigan