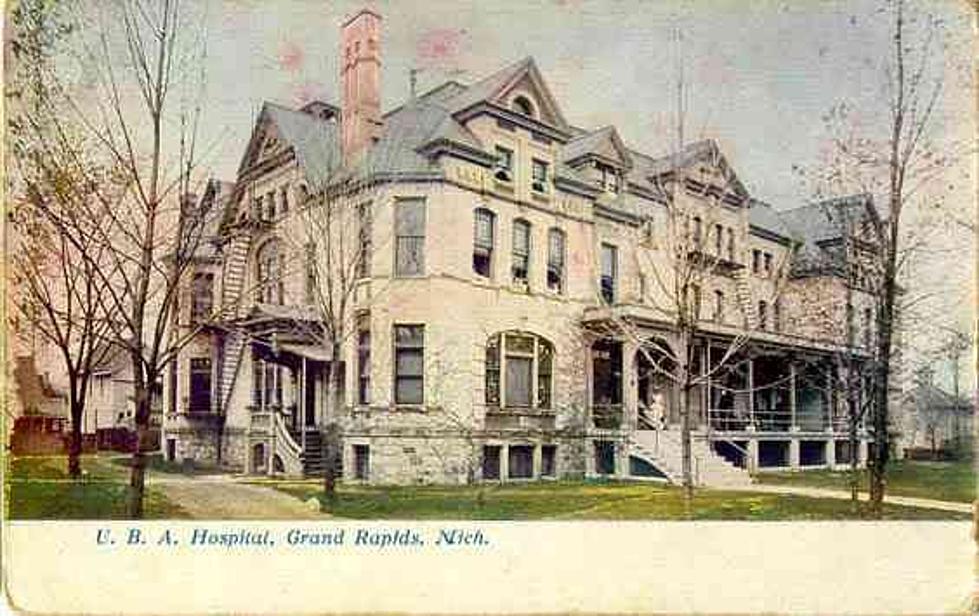 Grand Rapids' Old U.B.A Hospital Known As Something Else Today. Any Guesses?
Eldon Bliek/Facebook
It goes all the way back to 1846 when several women from area churches met in a schoolhouse on Prospect Hill for the purpose of forming a benevolent society, the Female Union Charitable Association, to aid the sick and the destitute in the growing little town of Grand Rapids. And the rest , they say, is history!
The Grand Rapids History Center website discusses at length the actual beginnings of what we now know as Spectrum Health-Blodgett.
Yep, Blodgett Hospital. But It wasn't always a hospital as much as it was originally Grand Rapids Orphan Asylum, becoming a nursing school, and later on serving the sick and wounded from the Civil War.
It wasn't always where we know Blodgett Hospital today. They moved around a bit downtown before settling in now East Grand Rapids at Wealthy and Plymouth when John Blodgett and his wife, Minnie Cumnock Blodgett donated the land for the new location.
It had been at College and Lyon, in the 1800's through the early 1900's. But it was in 1886 when the Board of Directors wanted to professionally staff and fully equip the hospital and begin a nursing school. So, two board members sailed to England and consulted with Florence Nightingale regarding the success she had in England. They brought those ideas back to Grand Rapids and put them to pretty good use.
Through the years Blodgett kept growing and expanding not only in size but in services, and in 1997 merged with Butterworth Hospital in downtown Grand Rapids to form what we now call Spectrum Health-Blodgett!
MORE: Remembering the 1927 Bath School Disaster