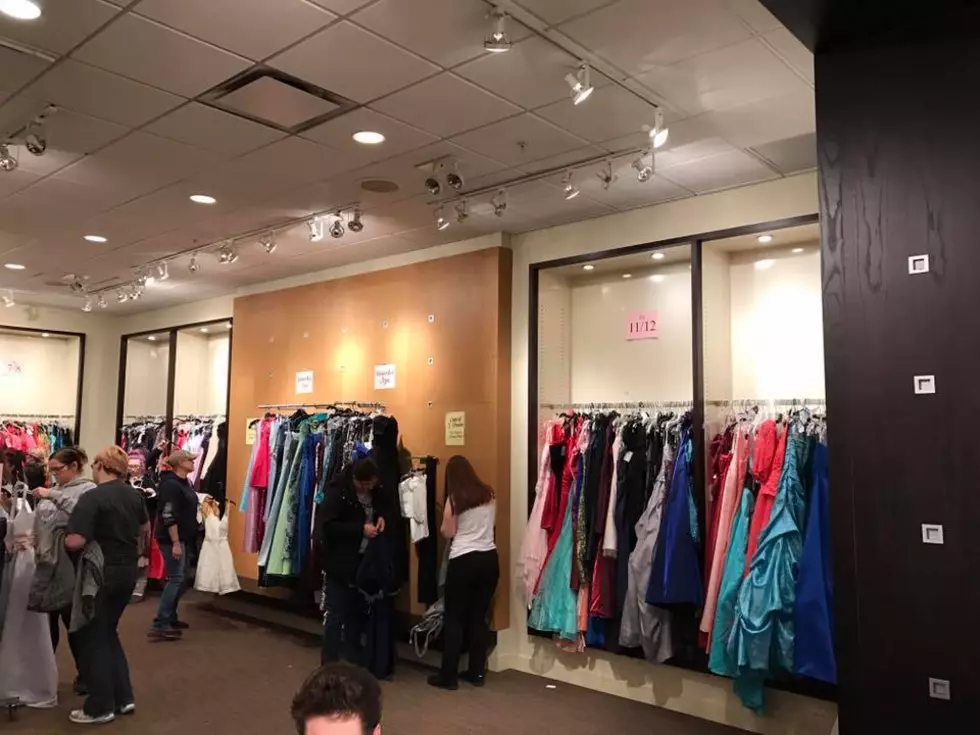 Cinderella's Closet is Cancelled
Wendy Reed/TSM
3/13/2020 Update: Due to the outbreak of the COVID-19 in our area, we are postponing our Cinderella's Closet event on March 28th. We hope that things get better and will check-in the first week of April. Until then, our plan is to wait and see. We are hoping things get better. - Mix 95.7 Staff
The fourth annual Cinderella's closet is coming up March 28 at Rivertown crossings mall!
Once again Mix 95.7  wants to make sure every high school girl in West Michigan has the perfect dress for prom. We know budgets can be tight and dresses are expensive, that's why for one day only, we're giving to any high school girl who can prove enrollment in a West Michigan area school, a chance to pick out a free dress.
Cinderella's closet will open Saturday, March 28th from 10 am to 3 pm at Rivertown Mall crossing next to Old Navy in the lower west wing. Ladies will also have a chance to pick out shoes and accessories, but it's all first come first served, so if you want to shop, you'll want to be there before 10 am, as a line usually forms.
But we do make sure that everyone in line gets to shop, as long as you're there before 3 pm.
Yes, a student ID works great, but any proof that you're enrolled in an area school will work.
Our goal is to make prom dreams come true – every girl deserves to feel like Cinderella.
Got an old prom or bridesmaid dress you could donate?
We're collecting dresses and accessories until March 16th, you can drop those off at Uptown Cheapskate 4693 Wilson Ave in Grandville or Lifetime Home Products at 9968 Cherry Valley Ave SE in Caledonia. This year, we're in extra need of larger sized dresses!
If you have questions about the event, please email trevor.swanson@townsquaremedia.com, he's much more helpful and pleasant than Ron Swanson, 
RiverTown Crossings

3700 Rivertown Pkwy

,

 

Grandville

,

 MI 

49418

 

United States
Enter your number to get our free mobile app